Museo Archeologico Nazionale
Excellent but Often Missed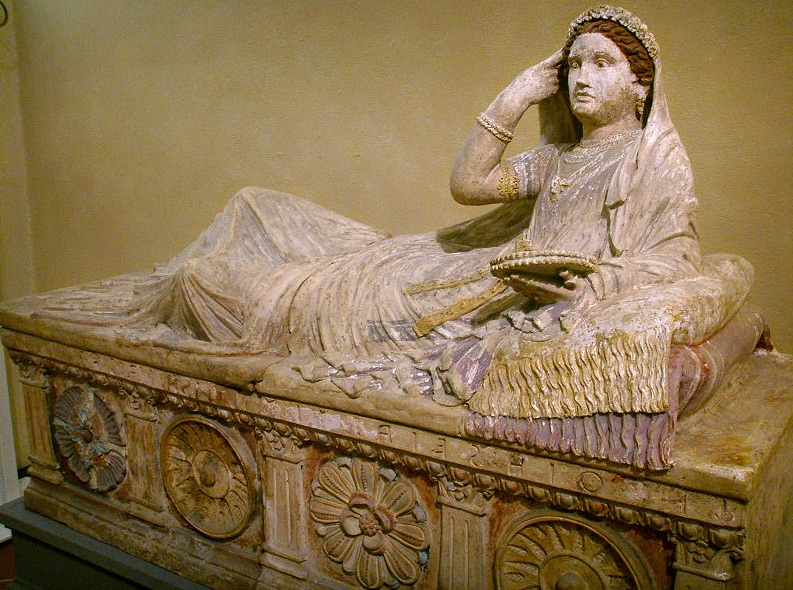 Florence's excellent archaeology museum (MAF) occupies the 17th-century Palazzo della Crocetta, built for Grand Duchess Maria Maddalena of Austria. Just like nearly every other museum in Florence, this impressive collection was begun by the Medici, beginning with Cosimo il Vecchio and accelerating with the insatiable Cosimo I and his heirs. The Medici were especially fond of Etruscan things, while the impressive Egyptian collection was begun by Leopold II in the 1830s.
Etruscan Collection
The Etruscan collection is on the first floor, including the famous bronze Chimera, a remarkable beast with the three heads of a lion, goat and snake. This 5th-century BC work, dug up near Arezzo in 1555 and immediately snatched by Cosimo I, had a great influence on Mannerist artists. There is no Mannerist fancy about its origins, though; like all such composite monsters, it is a religious icon, a calendar beast symbolizing the three seasons of the ancient Mediterranean agricultural year.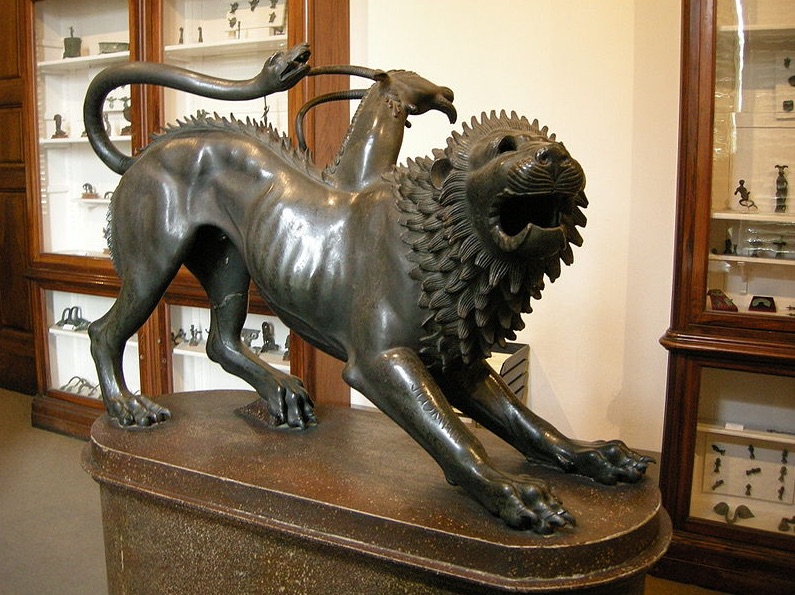 In the same corridor stands the Arringatore, or Orator, a monumental bronze of the Hellenistic period, a civic-minded and civilized-looking gentleman, dedicated to Aulus Metellus, and the statue of Minerva.
Also in this section are other Etruscan bronzes, big and small, cases full of wonderful objects, anything from tiny animals to jewellery, carved mirrors and household objects such as plates – there's even a strainer. All these show just how skilled the Etruscans were in casting bronze.
Egyptian Collection
The beautifully lit Egyptian collection, also on the first floor, has recently been expanded and modernized. It includes some interesting small statuettes, mummies, canopic vases, and a unique wood-and-bone chariot, nearly completely preserved, found in a 14th-century BC tomb in Thebes.
Greek Collection
On the second floor there is plenty of Greek art; Etruscan noble families were wont to buy up all they could afford. The beautiful bronze Hellenistic horse's head once adorned the Palazzo Medici-Riccardi. The Idolino, a bronze of a young athlete, is believed to be a Roman copy of a 5th-century BC Greek original.
There is an excellent Kouros, a young man in the archaic style from 6th-century BC Sicily. The unusual silver Baratti Amphora, was made in the 4th century BC in Antioch and covered with scores of small medallions showing mythological figures. Scholars believe that the images and their arrangement may encode an entire system of belief, the secret teaching of one of the mystic-philosophical cults common in Hellenistic times, and they hope some day to decipher it.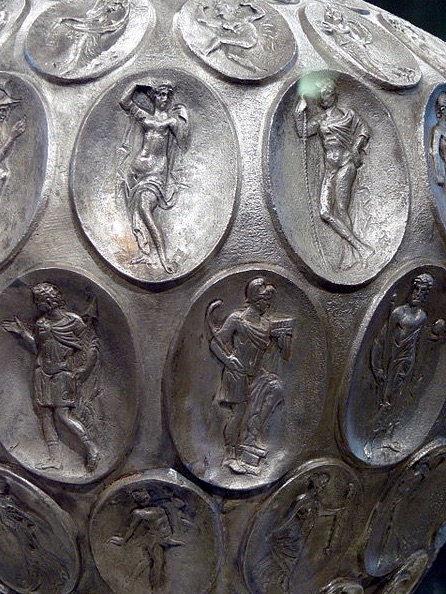 There's a vast collection of Greek pottery (including the massive François vase in Room 2), and large Greek, Roman and Renaissance bronzes, recently brought out of storage. There are also several fabulous Greek marble sculptures dating from c. 500 BC.
There is virtually nothing displayed on the ground floor now, although temporary exhibitions are held there. Out in the garden are several reconstructed Etruscan tombs. The fabulous collection of precious stones, coins and, most notably, cameos (amassed by the insatiable Medici) is now permanently on display in the corridor which runs between the museum and the church of Santissima Annunziata.
Piazza Santissima Annunziata 9b
Hours Tues-Fri 8.30am-7pm; Sat & Mon 8.30am-2pm; first and third Sun of the month 8.30-2pm
Adm €4, €2 reduced
+39 055 294883