Casa Guidi
The Brownings in Florence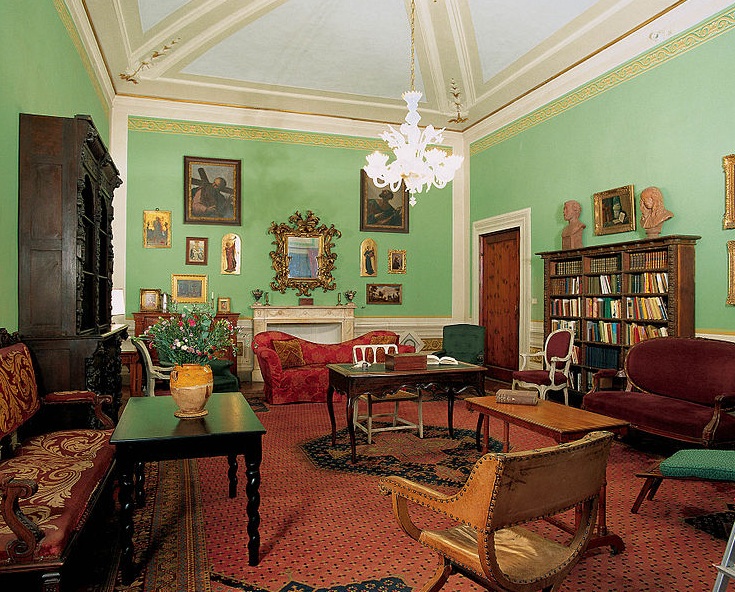 In the 17th century the neighbourhood around the Pitti was still a fashionable address, but with Florence's long economic decline, by the 19th century rents for a furnished palace were incredibly low. Shortly after their secret marriage, Robert and Elizabeth Barrett Browning found one of these, on the piano nobile of the Casa Guidi, the perfect place to settle (Elizabeth, an invalid, had been ordered to Italy by her doctor).
During their thirteen years here Elizabeth became obsessed with Italian politics, and wrote the poem Casa Guidi Windows (1851) in hopes of gaining sympathy for Florence. Robert wrote little during his Florence years, outside of the poetry in Men and Women, but after his beloved Elizabeth died in 1861 after taking a chill, he took their young son and left for London, although Italian subjects would always remain an inspiration.
The house, restored over time largely by the efforts of the Browning Society of New York and Eton College, has been owned since 1971 by the Browning Institute; it contains original furnishings, personal belongings and a library with an extensive collection of books by and about the Brownings.
Dostoevsky wrote The Idiot while living nearby, at No.21 Piazza Pitti. Note the doorbells at No.13, 10 little wrought-iron gargoyles waiting to have their heads pulled.
Piazza San Felice
Hours tours of the public rooms Apr-Nov, open Mon, Wed, Fri 3-6pm