Mercato San Lorenzo
Almost Everything But the Kitchen Sink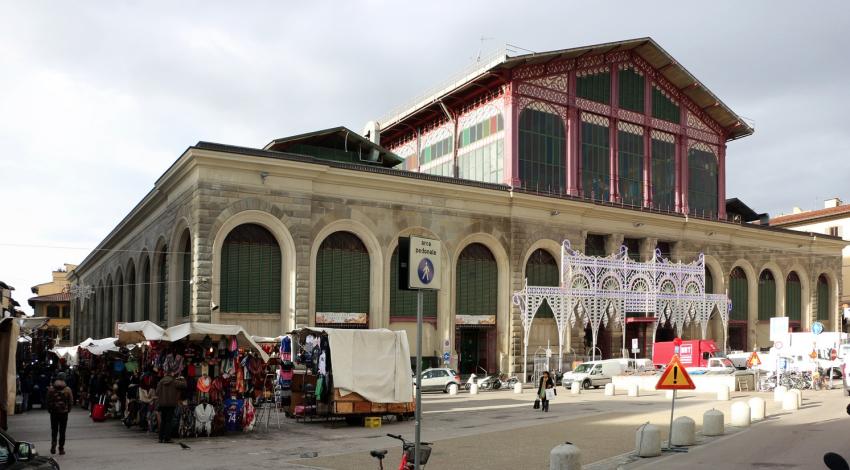 What makes the neighbourhood around San Lorenzo Lorenzo so lively is its street market, which the Florentines run with an almost Neapolitan flamboyance. Stalls selling clothes and leather (some genuine, some fake) extend from the square up Via dell'Ariento and vicinity (nicknamed 'Shanghai') towards the Mercato Centrale, Florence's main food market, a cast-iron and glass confection built in the 1870s (when Florence was the capital of Italy) designed by architect Giuseppe Mengoni, otherwise known for Milan's Galleria Vittoria Emanuele II.
In 2014 the market underwent a major facelift. While you'll still find the ground floor brimful of fresh fruit and vegetables, leering boars' heads and mounds of tripe, the upper floor is now a Florentine food court, with tables in the middle and stands ('food laboratories') around the perimeter, preparing Italian regional specialities from pasta and proper Neapolitan pizza to gelato and Chianti Classico, to eat in or take away.
Hours Food market first floor, open Mon–Fri 7am–2pm and Sat until 5pm; upper floor, open daily 10am-midnight.
Street clothes market: Tues–Sat 8.30am–7pm.