For the love of tripe
The Antico Trippaio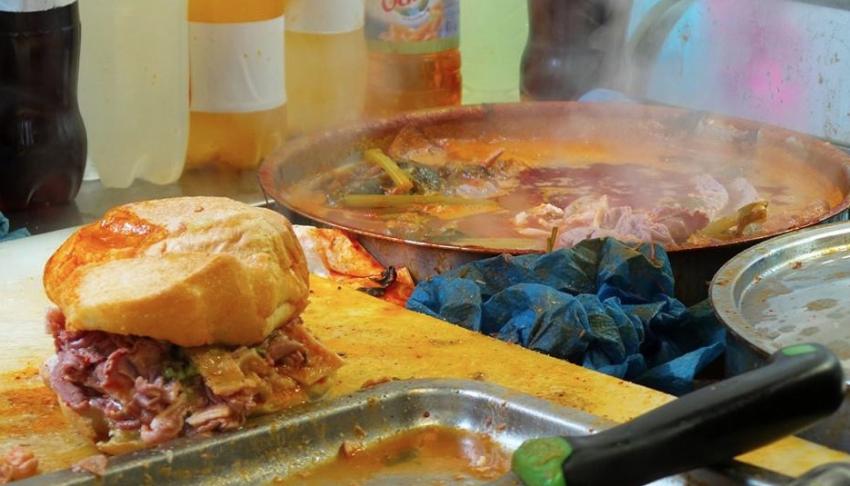 Although Dante lived just around the corner, most tourists who walking towards Piazza Cimatori are on their way to the American Express office. As they draw nigh, their noses twitch, assailed by intriguing aromas wafting from a van surrounded by shiny-chinned punters munching panini di lampredotto. Closer inspection by the visitors often results in squeals of horror, as they flee to the safety of Amex, missing out on soul food as quintessentially Florentine as David's willy.
Although the Antico Trippaio caters to the squeamish with boiled beef and focaccia, tripe is its triumph. Rush hour is often at 11am, when everyone from elderly signoras doing their morning shop to abundantly hair-gelled young swains queue up to assuage mini-morning munchies, ordering their trippa alla fiorentina (the cow's second or 'honeycombed' stomach, stewed in onions and tomatoes) or L'Antico Trippaio's forte, the more recherché fourth bovine stomach, lampredotto.
For each order, a gelatinous slab is fished out a steaming vat of broth, thinly sliced, stuffed in a bun, and seasoned with salsa verde, zinging with capers, parsley, and lemon. Final touch, have the jolly server, the trippaio dunk the top of your panino in the broth. Order a tumbler of Chianti, and 'Buon appetito!' the Florentines will murmur, acknowledging you as an honorary citizen.
Via dei Cimatori 16
+39 339 7425692