Certosa del Galluzzo
Florence's Opulent Charterhouse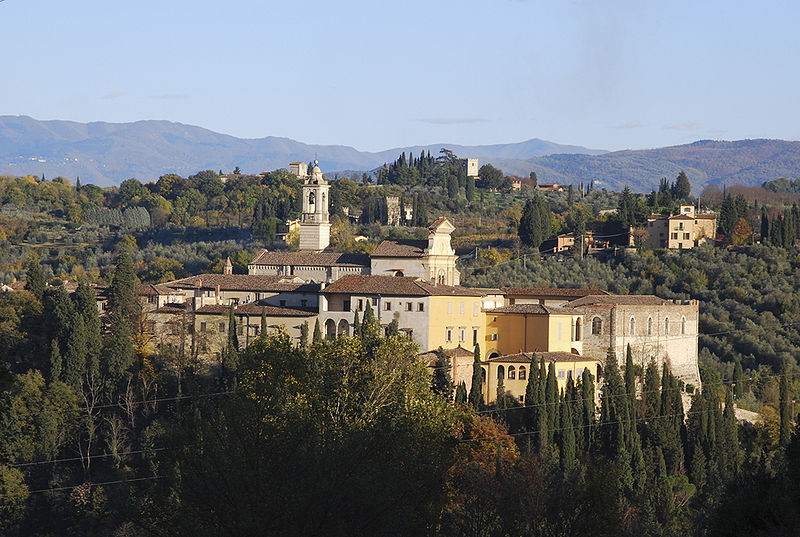 A landmarks south of Florence, the fortress-like Certosa del Galluzzo (or 'Certosa di Firenze') sits high over the Siena road on a hill planted with olives and cypresses. It was founded for the Carthusians in 1341 by one of Andrea Castagno's 'Great Men' in the Uffizi, Niccolò Acciaiuoli, tycoon, condottiere and good friend of Petrarch and Boccaccio. Since 1958 it has been inhabited by Cistercians, one of whom takes visitors around.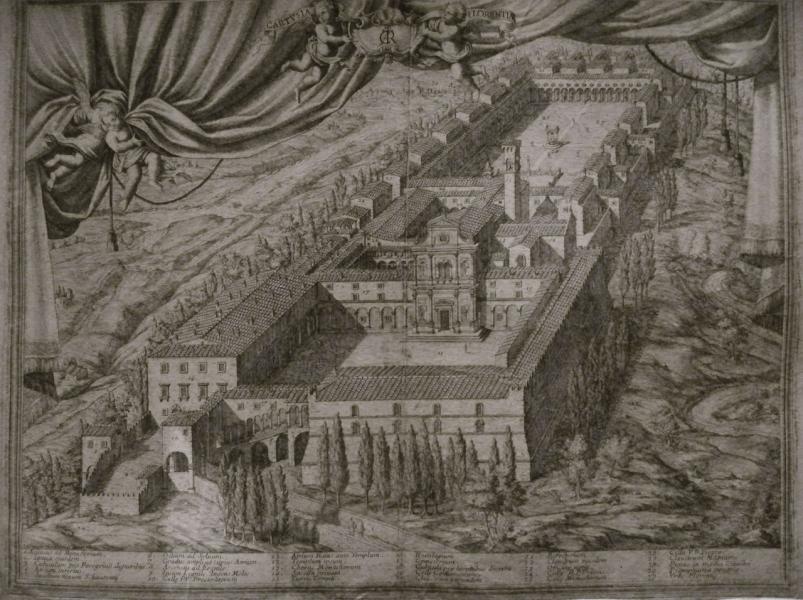 The Certosa has a fine courtyard facing the church of San Lorenzo (1545), with an elegant facade, lots of 17th-century art and the pretty Cappella di Santa Maria of 1404, while the subterranean chapels contain impressive and perfectly preserved tombs of the Acciaiuoli family, including a handsome Gothic one of the founder, and a superb one to Cardinal Agnolo II Acciaiuoli, once attributed to Donatello. A door leads into the monk's choir, with its beautifully carved stalls of 1570 and a sumptuous late 16th-century altar.
The visit continues into the equally lavish monastery, first to the Colloquio with its 16th-century stained glass, then the Chiostro Medio and the frescoed Sala del Capitolo, and then the Chiostro Grande, a pure Renaissance work (1498–1516) surrounded by the monks' cells, and decorated with 66 majolica tondi of prophets and saints by Giovanni della Robbia and assistants; one cell is opened for visits, and is almost cosy.
The Gothic stone Palazzo degli Studi (or Palazzo Acciaioli, begun 1355) was intended by the founder as a peaceful retirement retreat; his sons made it a school of liberal arts, and it is now part of the Certosa's Pinacoteca, containing five superb (though much damaged) lunettes by Jacopo Pontormo, painted while he and his pupil Bronzino hid out here from the plague in 1523.
Via della Certosa 1; south of Poggio Imperiale, on a hill off the Siena road; bus 37 from the station.
Hours Open for guided tours Tues–Sat at 10am, 11am, 3p,, and 4pm; Sun 3 and 4pm only. In summer an extra tour is added, Tues-Sun at 5pm.
Adm Free
+39 055 2049226