Villa La Petraia
Medici Villa, Remodelled by a King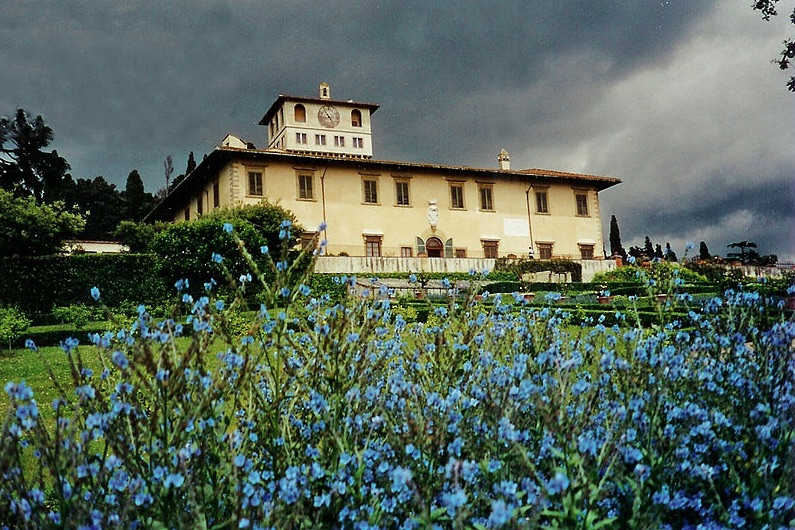 Amid the almost continuous conurbation of power lines and industrial landscapes that blight the Prato road, the Villa la Petraia manages to remain Arcadian on its steeply sloping hill. La Petraia was purchased by Grand Duke Ferdinando I in 1557 and rebuilt as a splendid villa by Buontalenti, who kept the tower of the original country castle intact.
Unfortunately Vittorio Emanuele II liked it as much as the Medici, and when Florence was the capital of Italy, he had it redesigned to suit his relentlessly bad taste. Still, the interior has its charms. The ornate Baroque court is frescoed with a pastel history of the Medici by 17th-century masters Volterrano and Giovanni di San Giovanni; Vittorio Emanuele II added the glass roof so that he could use the space as a ballroom.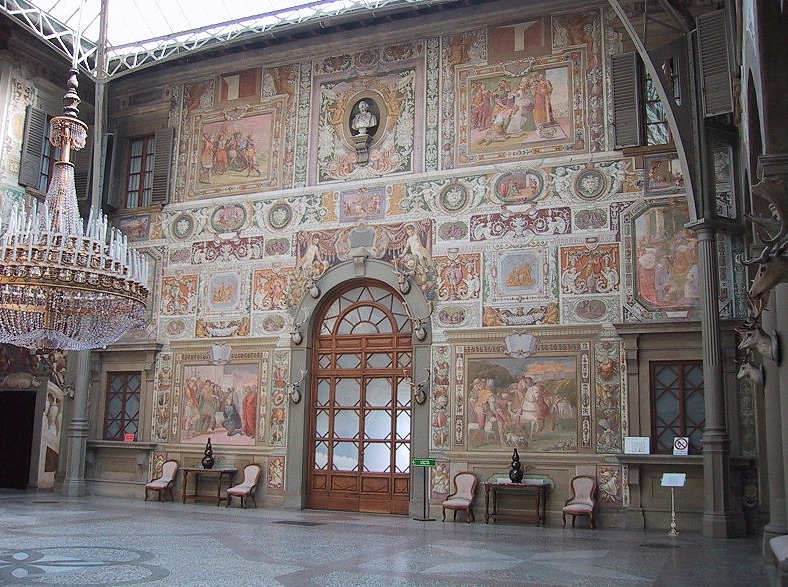 Of the remainder of the palace, you're likely to remember best the Chinese painting of Canton and the games room, with billiard tables as large as football fields and perhaps the world's first pinball machine, made of wood. A small room contains Giambologna's endearing Venus Wringing Water from Her Hair. The villa also houses the originals of lunettes of Medici Villas and their gardens painted by Giusto Utens in 1599, formerly in the now closed Museo di Firenze com'era.
La Petraia's beautiful hanging garden (a favourite for wedding shoots) on the right side of the villa, with its elegant marble fountain, was designed for the pre-Medici owners by sculptor Niccolò Pericoli Tribolo and the park, shaded by ancient cypresses, is open throughout the afternoon.
If you walk up Via della Petraia, on the left is the grandiose Villa Corsini, a rare example of an intact Baroque villa, with a theatrical façade from the early 18th century.
Giardino di Santa Maria Novella
You can also visit the garden that produces the herbal ingredients for the Farmacia di Santa Maria Novella nearby at via della Petraia 38/F.
Via della Petraia 40. Take ATAF Bus No 2 or No 28 from Santa Maria Novella Station and get off at stop Sestese 03. Or take a taxi.
Hours Nov-Feb 8.15am-4.30pm, Mar 8.15am-5.30pm, Apr, May, Sept, Oct 8.15am-6.30pm; June, July, Aug 8.15am-7.30pm. Guided visits every hour, starting at 8.30am. Closed the first and third Mon of each month.
Giardino di Santa Maria Novella: Wednesdays afternoons; book
Adm Free