Villa Medicea di Poggio a Caiano
Lorenzo's Idyll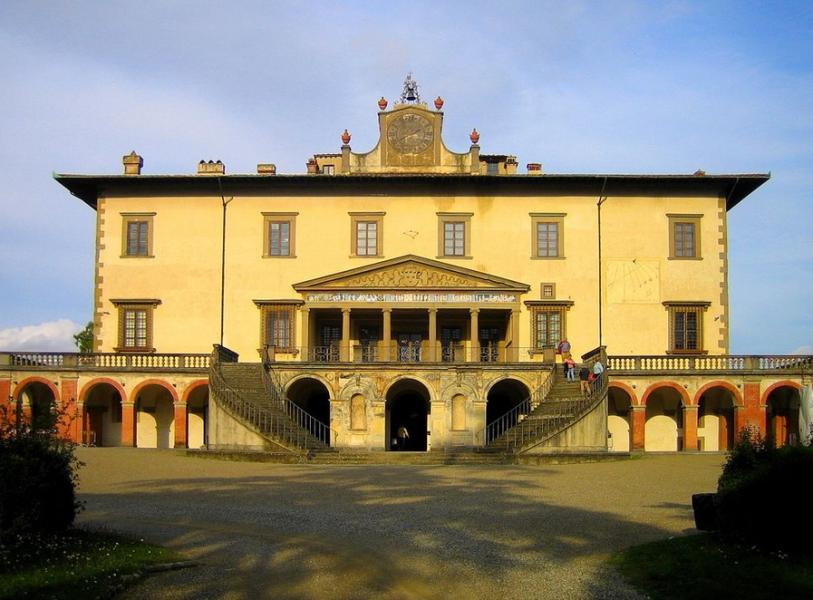 Of all the Medici villas, Poggio a Caiano is the most evocative of the country idylls described in Lorenzo il Magnifico's beautiful poems on the Tuscan countryside; this was not only his favourite retreat, but is generally considered the very first Italian Renaissance villa.
Lorenzo purchased a farmhouse here in 1480, and commissioned Giuliano da Sangallo to rebuild it in a classical style. It was Lorenzo's sole architectural commission (not by choice: his mishandling of the family bank drove it to bankruptcy) and its classicism matched the mythological nature of the poems he composed here, most famously L'Ambra, which was inspired by the stream Ombrone that flows nearby.
Sangallo designed the villa according to Alberti's description of the perfect country house, anticipating Palladio, and added a classical frieze (now a copy) on the façade, sculpted with the assistance of Andrea Sansovino. Some of the other features – the clock, the curved stair and central loggia – were later additions.
Inside, Sangallo designed an airy, two-storey Salone, for which the two Medici popes commissioned frescoes from Pontormo, Andrea del Sarto, Franciabigio and Allori on their favourite subject: the Medici, here dressed as Romans in historical scenes that parallel events in their lives.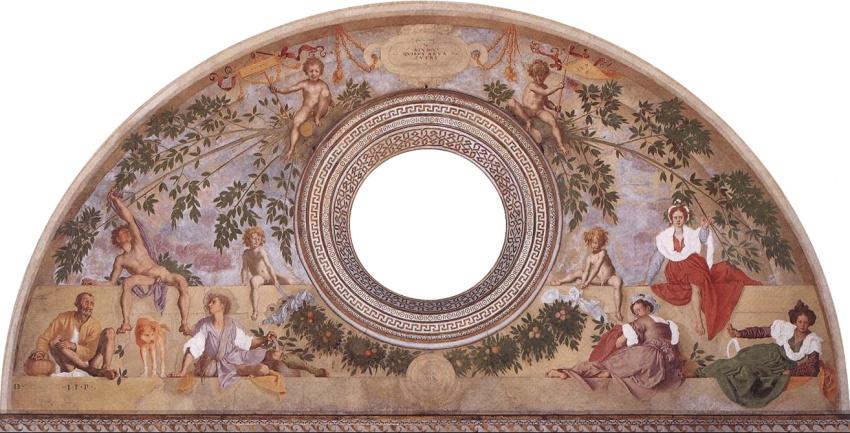 In the right lunette, around a large circular window, Pontormo painted the lovely Vertumnus and Pomona (1521), a languid and beautifully coloured summer scene under a willow tree. In another room, Francesco I and his beautiful Venetian wife, Bianca Cappello died in 1587, only 11 hours apart. Francesco's brother Ferdinando has always been suspected of poisoning them, and recent forensic evidence seems to have confirmed the dirty deed.
Several rooms now house a small Museum of Still Life dedicated to rather gloomy 18th-century paintings of flowers, food and birds.
Fine old trees and a 19th-century statue of Lorenzo's L'Ambra dot the grounds; in Lorenzo's day there was also a menagerie, with a famous sweet-natured giraffe, a present from the Sultan of Babylon.
Take the blue buses that depart every 20-30 minutes from the end of Via Nazionale near the train station (pick up tickets in Largo Alinari). Look for buses to Poggio a Caiano, Pistoia or Quarrata and tell the driver you want to visit the villa.
Hours Villa: open Nov–Feb 8.15–4.30; April, May, Sept 8.15–6.30; Mar and Oct 8.15–5.30; June–Aug 8.15–7.30. Closed on the 2nd and 3rd Monday of each month
Ring ahead to book a visit to the Museum of Still Life
Grounds open Mon–Sat 9–6.30, winter till 4.30, Sun 9–12.30.
Adm free
+39 055 877012