Panzano in Chianti
Famous for its Butcher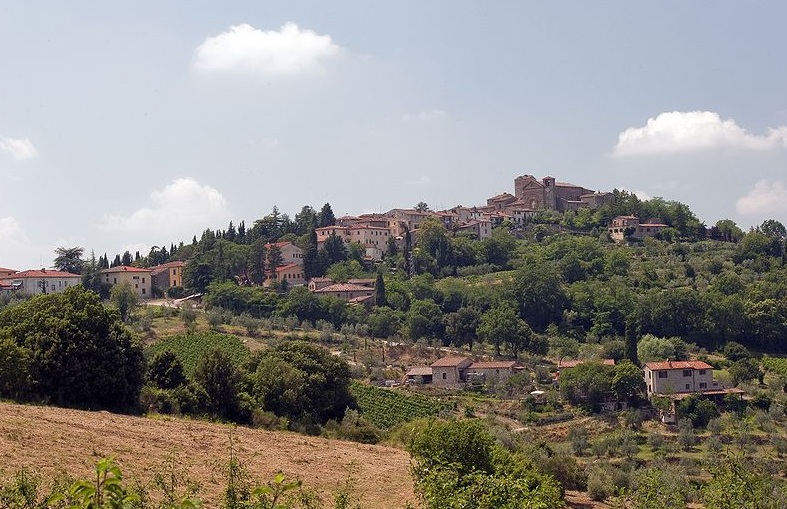 Panzano, an agricultural centre 6km south of Greve on the Chiantigiana (the SS222), played an important role in the Florence–Siena squabbles, but retains only part of its medieval castle. Its famous butcher, Dario Cecchini, is known worldwide for his protests when 'beef on the bone', aka the famous Bistecca alla Fiorentina was banned during the Mad Cow scare in 2001. He holds court in his shop (Via XX Luglio 11) on the outskirts of town on Sunday mornings, offering wine and nibbles to his customers while playing loud music and reciting Dante.
The Pieve di San Leolino, 1km south, boasts its pretty 16th-century portico on a 12th-century Romanesque structure; inside there's a triptych by Mariotto di Nardo among other works of art. Since 1997, the church has belonged to the Comunità di San Leolino and is usually open.
Another Romanesque church south of Panzano, the 12th century Oratorio di Sant'Eufrosino is just off the SS222. Eufronsino was a 7th century pilgrim from Asia Minor who stopped in Panzano on his way back from Rome, performed many miracles and became patron saint of Chianti; his church enjoys especially fine views in an area famous for them.