Casa Buonarroti
Michelangelo's Shrine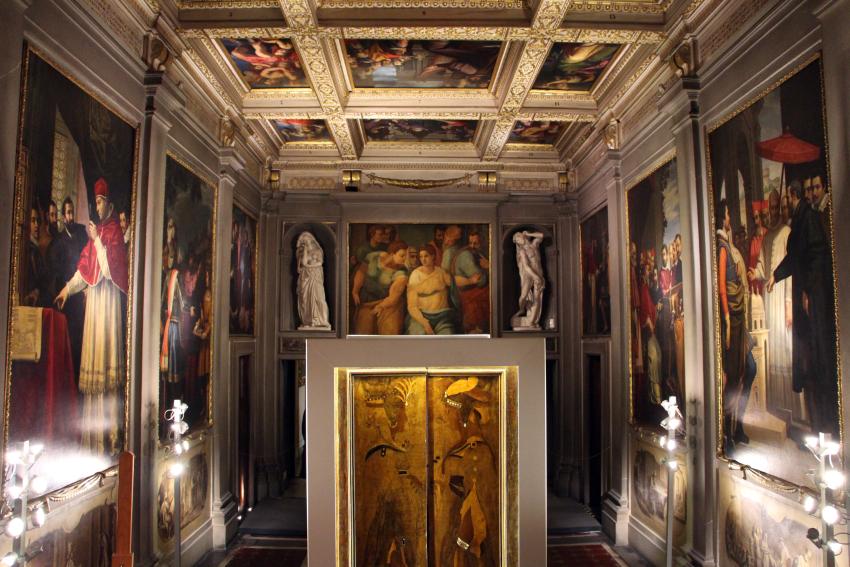 Michelangelo never lived in this house, although he purchased it in 1508. Making himself at home wasn't the point, not to an artist who had no thought for his own personal comfort, or anyone else's – he never washed, and never took off his boots, even in bed.
Real estate, however, was an obsession of his, as he struggled to restore the status of the semi-noble but impoverished Buonarroti. His nephew Leonardo inherited the house and several works of art in 1564; later he bought the two houses next door to create a memorial to his uncle, hiring artists to paint scenes from Michelangelo's life. In the mid-19th century, the house was opened to the public as a museum.
The ground floor is dedicated to mostly imaginary portraits of the artist, and works of art collected by his nephew's descendants, including an eclectic Etruscan and Roman collection and a lovely predella of the Life of St Nicolas of Bari by Giovanni di Francesco.
The main attractions, however, are upstairs, beginning with Michelangelo's earliest known piece, the beautiful bas-relief Madonna of the Steps (1490–1), the precocious work of a 16-year-old influenced by Donatello and studying in the household art school of Lorenzo il Magnifico; the relief Battle of the Centaurs, inspired by classical models, dates from the same period.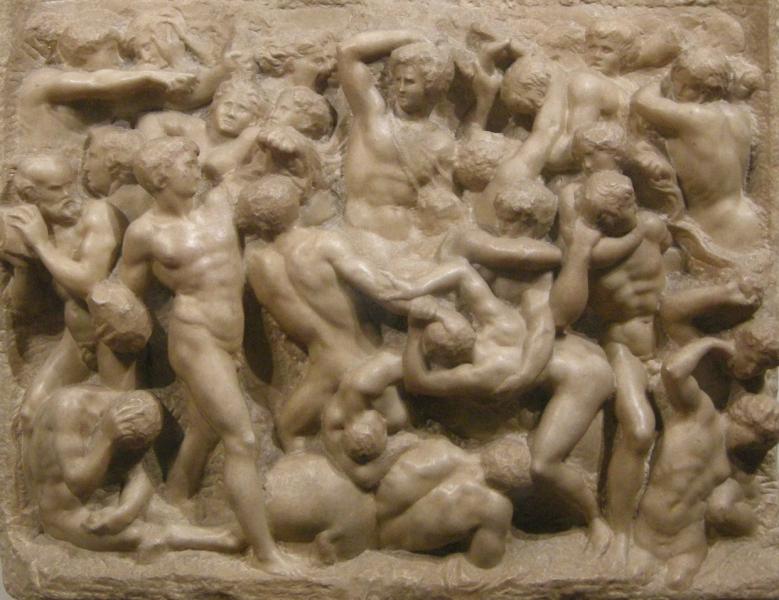 Small models and drawings of potential projects that never came off line the walls; the wooden model for the façade of San Lorenzo, and designs for some of the statues Michelangelo intended to fill in its austere blank spaces—this time his ideas were far too grand for his patron's purse and patience, even when the patrons were the Medici.
The next four rooms were painted in the 17th century by the likes of Jacopo da Empoli to illustrate the master's life, virtues and apotheosis, depicting a polite, deferential and pleasant Michelangelo hobnobbing with popes and Medici. Those who know the artist from The Agony and the Ecstasy may think they painted the wrong man by mistake. One of the best sections is a frieze of famous Florentines in the library.
Via Ghibellina 70
Hours: Daily exc. Tue, Mar-Oct 10-4pm, Nov-Feb 10-5pm
Adm €6.50, €4.50 reduced
+39 055241752