Giardino dell' Orticultura
A Garden with a View (and a Dragon)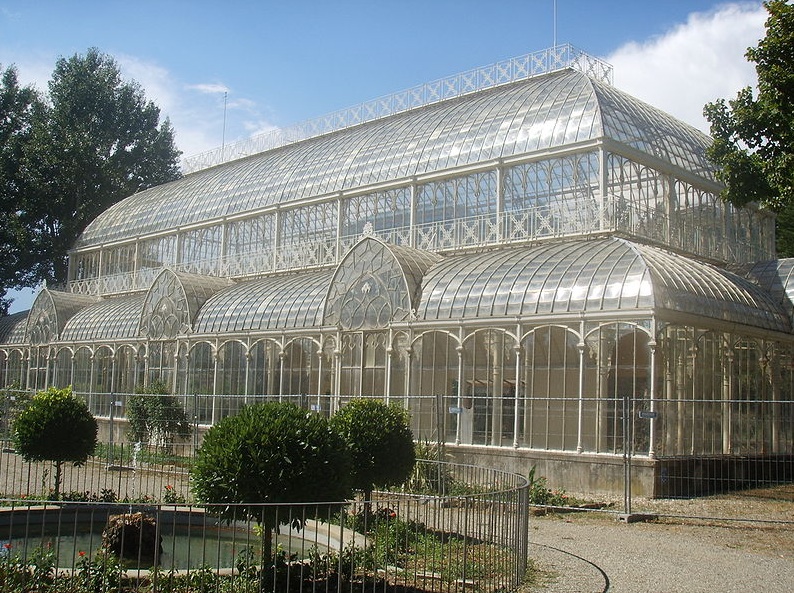 If it were nearer the city centre, the Giardino dell' Orticultura would be famous. As it is, tourists rarely make it over to this impressive horticultural garden dating from 1859, when the local farming institute, the Accademia dei Georgofili decided to found an organization especially dedicated to gardening, the Società d'Orticoltura.
The garden's centrepiece is a crystal palace, the Tepidario designed by Giacomo Roster in 1879 for Italy's first National Horticultural Exhibition.
After serving in a second great exhibition in 1911 to celebrate 50 years of Italian unification, the Tepidario was neglected and falling over, and restored in the 1930s, then damaged in the war and since restored again. It is used for the garden's frequent events and shows, including the two weeks when it's seriously jam-packed, when it hosts one of Tuscany's biggest flower shows, the bi-annual Mostra Mercato di Piante e Fiori in late April and October.
If you have kids, it also has one of the most delightful play areas in Florence.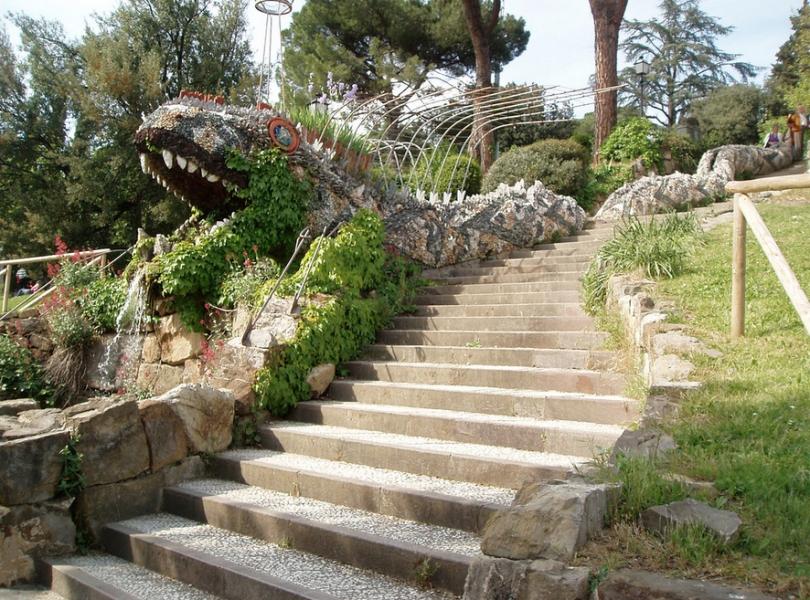 A pedestrian bridge over the train tracks leads to the upper level, known as Giardino degli Orti del Parnaso, with lovely views over Florence. On 24 June, crowds gather here for one of the best views of the St John's Day fireworks. At other times, follow the a dragon fountain squirming up the stairs,reminiscent of the mosaic-clad dragon in Gaudí's Park Güell in Barcelona.
Within the park is the recently created Giardino dei Giusti (Garden of the Just), inspired by Jerusalem's Garden of the Righteous Among the Nations, with a carob tree planted in honour of Chico Mendes, who died defending the rights of Amazonian Indians in 1988, and a crepe myrtle planted in honour of champion cyclist Gino Bartali, who helped a number of Jews escape the Nazis.
Via Vittorio Emanuele II 4
Hours Daily Oct-Mar 8.30am-6pm; Apr-May & Sept 8.30am-7pm; Jun-Aug 8.30am-8pm
Adm Free