Bagno A Ripoli
Elite Medieval Retreat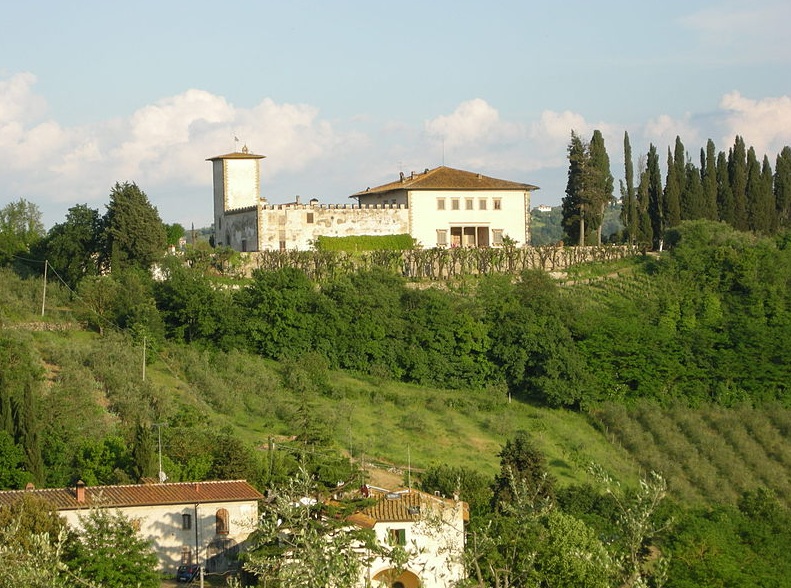 It's only 9km from Florence, but the countryside is pristine and the views are wonderful. The old Etruscans took the waters here, and in the late Middle Ages, Bagno began to serve as a country hideaway for the great and good of Florence. The surroundings are immaculately preserved and renowned for their olive oil.
South of Bagno, on the outskirts of Ponte a Ema on Via del Carota ('Carrot Street') is a little mouse of a medieval church that's a jewel box inside: the Oratorio di Santa Caterina (1354), lined with frescoes by the game and perhaps underappreciated Florentine painters Pietro Nelli and the Maestro di Barberino, and finished by Spinello Aretino.
Up in the hills to the east of town at Villamagna, the Pieve di San Donnino has a rugged. lovely Romanesque interior with a lot of good Gothic painting in it, including a triptych by Mariotto di Nardo.
From Florence, get there by bus No 8 in the direction of I Ponti, or No. 31 – From Piazza San Marco in the direction of Grassina, bus No. 32 – From Piazza San Marco in the direction of Antella.
Text © Dana Facaros & Michael Pauls
Image by Sailko, GNU Creative Commons License