Villa il Gioiello
Galileo's Last Home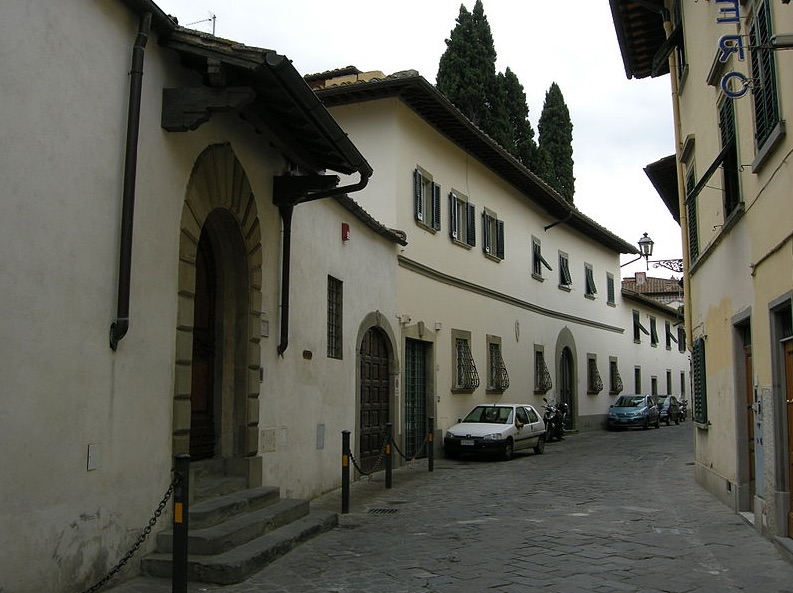 Called 'the Jewel' for its gorgeous setting on the hills of Arcetri, this villa was the home of Galileo from 1631 until he died in 1641, after having been condemned to house arrest by the Inquisition. Here he wrote his important Discourses and Mathematical Demonstrations Relating to Two New Sciences on the strength of materials and motion (modern kinematics), the culmination of forty years of work, which he had published in Holland to avoid the papal censors.
Today the villa belongs to the Department of Astronomy at the University of Florence, which spent years restoring it to its original appearance. From the balcony Galileo could look out at the stars and across the rolling hills to the convent where his beloved daughters lived, although he also had to endure the heartbreak of losing his favourite, Virginia (Sister Maria Celeste) when she died in 1633. The original terracotta tiles are in place, as well as traces of decoration in the room where he received visitors such as John Milton, Justus Sustermans who painted his portrait, and the students who assisted him, especially after he went blind.
Another visitor was the technology-loving Grand Duke Ferdinando II, who had always been Galileo's patron and key supporter, and who, in spite of his personal piety, welcomed him to Florence after his sentencing by the Inquisition. After Galileo's death, he wanted to give him an elaborate mausoleum in Santa Croce, a plan nixed by Pope Urban VII because of the heresy charges, so he was laid to rest in a small room by the novices' chapel. But in 1737, apparently when the popes were no longer looking, his remains (all except his finger bones, in the Museo Gallileo) and those of his beloved Maria Celeste were moved to their current monument in the main body of the church.
Via del Pian dei Giullari 42
Hours Guided tours Sat and Sun only by appointment, +39 055 2756444 although in 2017 there were special summer openings with a shuttle bus: check with the Museo Galileo