persil
parsley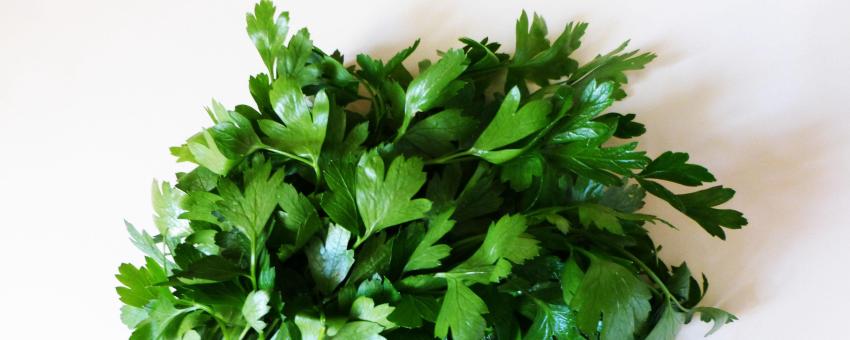 Besides the word for the herb, 'parsley-ed' means 'veined', especially regarding blue-veined cheese or fromage persillé.
persil commun: flat leaf parsley
persil frisé: curly parsley
persillade or à la persillade: with a sauce made of chopped parsley (and/or other herbs) and garlic, oil and vinegar; in Provence often with a chopped anchovy as well.
pommes persillade: fried cubed potatoes topped with persillade at the end.
boeuf persillé: fat spread throughout the meat; 'marbled' beef.