Lillet
famous Bordeaux apéritif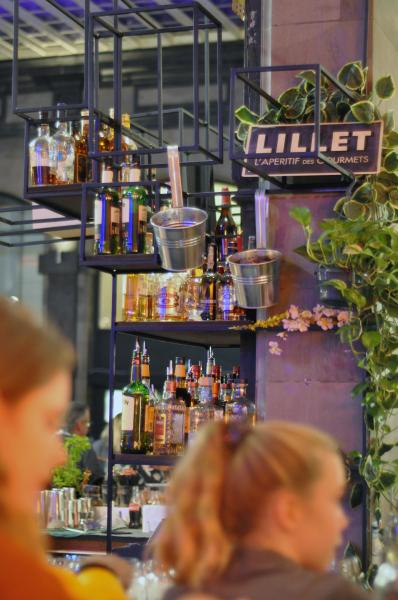 A wine based apéritif or tonic wine, Lillet has been made since 1872 in Podensac, just south of Bordeaux. The original recipe, invented by the Lillet brothers, was known as Kina Lillet for its use of quinine ('Kina' was dropped from the name in 1986) and used Semillon grapes for the white version, flavoured with candied oranges, honey, pine resin and exotic fruits.
The rosé, which also uses Semillon, is flavoured with berries, orange blossom and grapefruit, while the red uses Merlot and features fresh orange, berries, vanilla and spices. By the early 20th century, it was the toast of high society. Americans (most famously Wallis Simpson) especially liked it in cocktails.
No one less than James Bond invented one of the most famous, the Vesper Martini, in the book (and later film) Casino Royale ('Three measures of Gordon's, one of vodka, half a measure of Kina Lillet. Shake it very well until it's ice-cold, then add a large thin slice of lemon-peel.')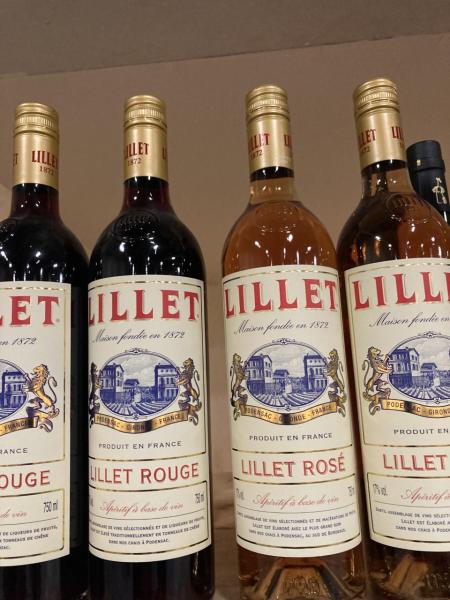 You can visit the Maison Lillet in Podensac for a tour and tastings and see the displays of their famous posters and labels from 1900 to 1930.