gaufre
waffle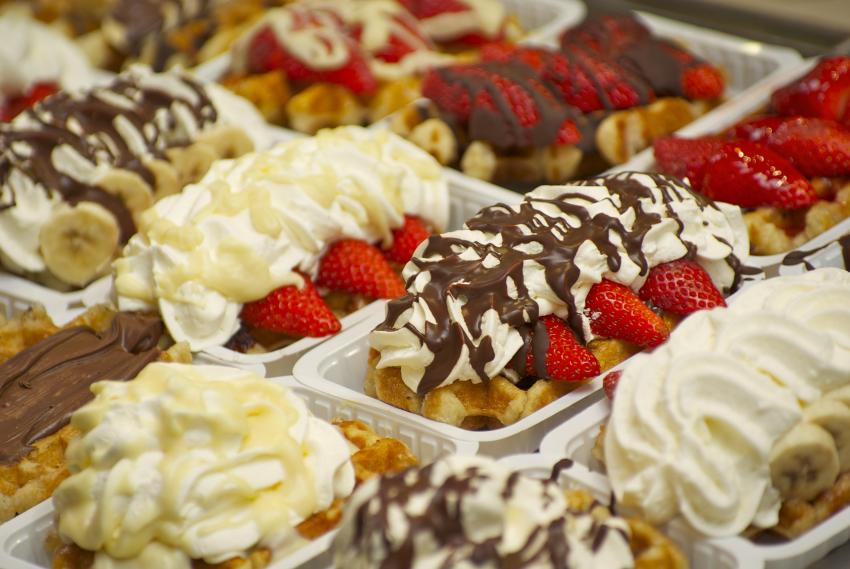 These are a speciality of Belgium and the Hauts-de-France. Unlike waffles in the USA and Canada, they are never served for breakfast with maple syrup, but are a dessert or afternoon treat. Waffle shops and stands in the streets or fairs offer them hot, topped with powdered sugar, chocolate sauce, fruit, whipped cream or ice cream. But there are savoury ones too, made with ham and/or cheese in the batter.
The ancient Greeks were the first to make flat cakes baked between iron plates. In the 13th century, someone had the bright idea of making plates with mini grids and called them waflas in Old French, or gaufres.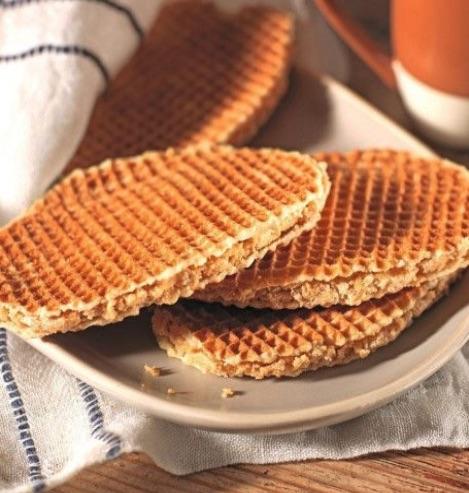 Gaufres de Lille (or gaufres de Nord) are very thin soft waffles with a very fine grid, filled with vanilla cream. Other common fillings are vergeoise (soft brown sugar flavoured), sometimes with rum, or honey, or chocoate. The vanilla ones are a speciality of Meert in Lille, and were a favourite of Winston Churchill.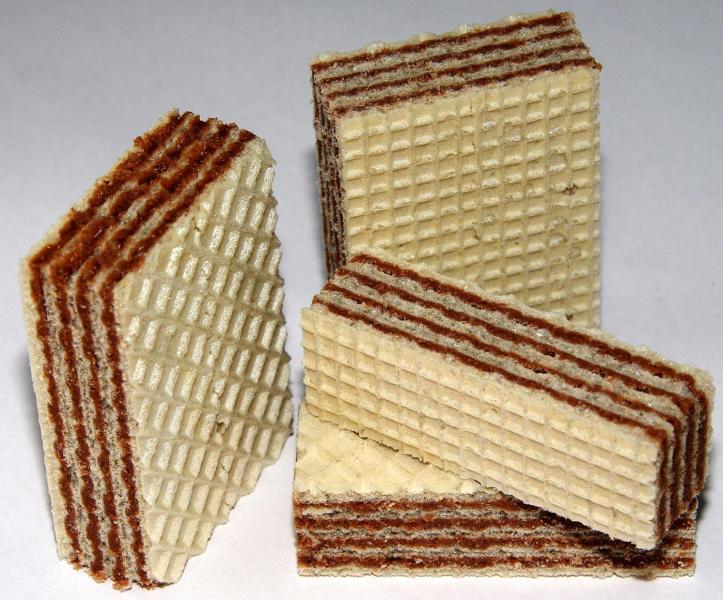 Gaufrettes are wafer cookies, filled with vanilla, chocolate, lemon or praline cream and sometimes covered in chocolate.