coquilles Saint Jacques
scallops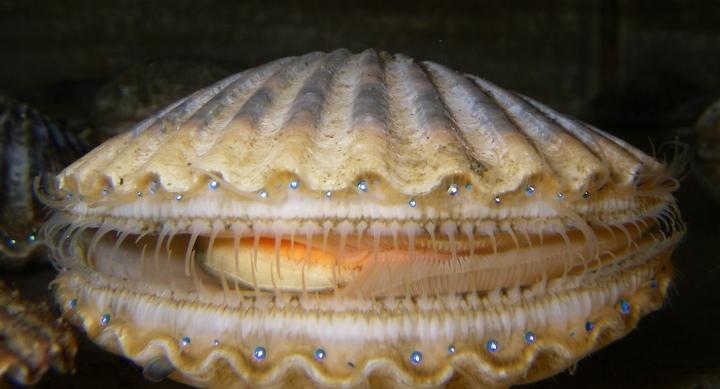 The scallop part that you eat is the noix de saint jacques, while the shell is the coquille. Often they are just called saint-jacques on menus. October to mid May is fresh scallop season.
Scallops are expensive but very popular in France. They can be served in a bed of melted leeks (fondue aux poireaux), or most popular, baked au gratin in their shells with cream and nutmeg (which you can buy frozen ready to pop in the oven)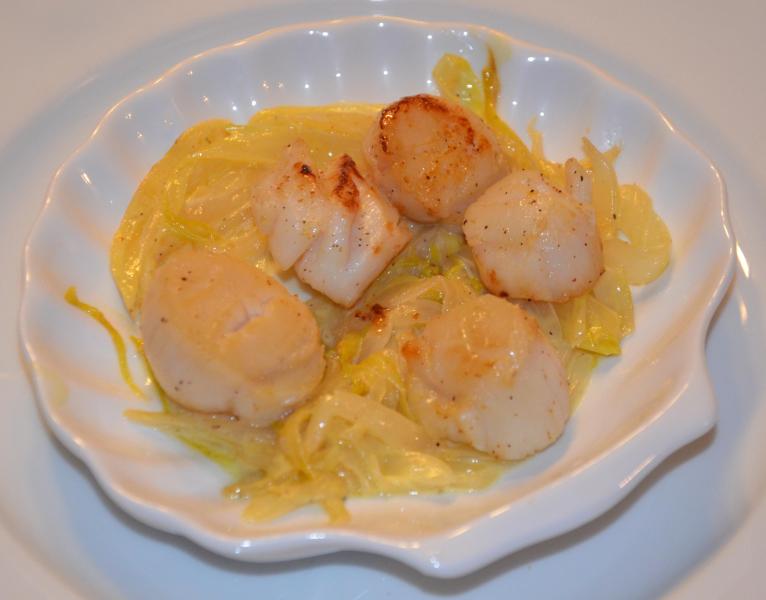 You can also buy frozen noix, with or without their coral (the female bit) which some people don't care for as it has a strong iodine-y taste. Saint Jacques à la Bretonne are pan-fried in cream.
King scallops are known as 'Scots' or écossaises, which is where the ones sold in France usually come from, although since Brexit they are hard to ind.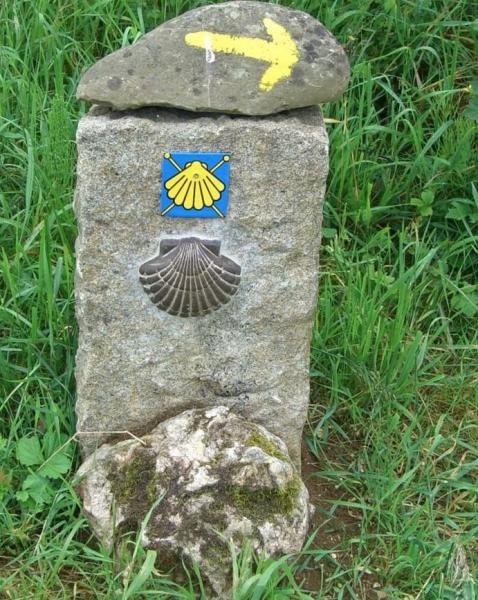 Coquilles Saint jacques are the symbol of the pilgrimage to Compostela. French monks heavily promoted the pilgrimage in the 11th century to arouse Christian fervour and eventually oust the Muslims from Spain (and reduce the chance of another Muslim incursion into France).
Why scallops? According to legend, the body of St James the Greater arrived on the coast of Galicia in a stone coffin covered with scallop shells.