cochon
pig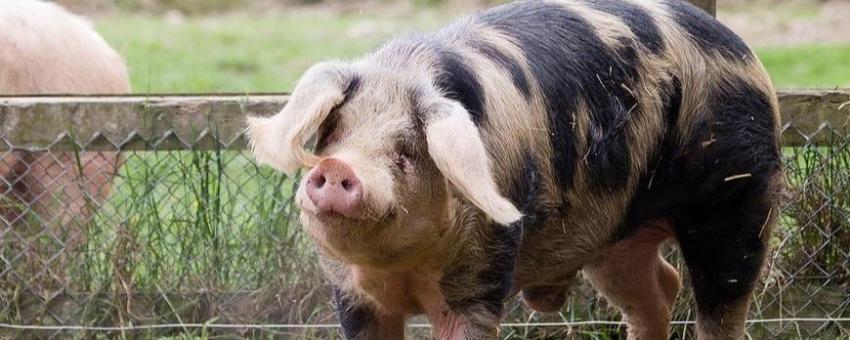 A cochon is a pig, but the word porc is often used for the many breeds in France.
cochonnailles: parts of a pig. Not to be confused with cochonnerie (filth!)
cochon de lait: suckling pig (also known as a porcelet)
cul noir: the pig of the Limousin, a descendant of the Iberian pig
Porc noir de Bigorre, AOP pigs
Porcu nustrale: small, semi-wild, free-ranging pig of Corsica, descendants of the Iberian black pig. In summer they graze in mountain pastures, in winter they live on acorns and chestnuts. Designated AOC.
See porc for the names for the different cuts of pork in French.
In early August, Trie-sur-Baïse in the Hautes-Pyrénées, once the piglet raising capital of France, holds a festival dedicated to pigs, called La Grande Pourcailhade, complete with a pig squealing contest.
Useful expressions
As in English, pigs come in for a lot of abuse in French slang, although they do say être copains comme cochons (to be pals like pigs) for very close friends.
cochon de payant (a paying pig): someone who pays the full price, a sucker
des yeux cochons (pig eyes): having lustful thoughts
faire un temps de cochon (to have pig weather): bad weather
se faire du sang de cochon (to get pig's blood): to worry
tour (or coup) de cochon (a pig turn or blow): a dishonest, disloyal action against someone