maigre
meagre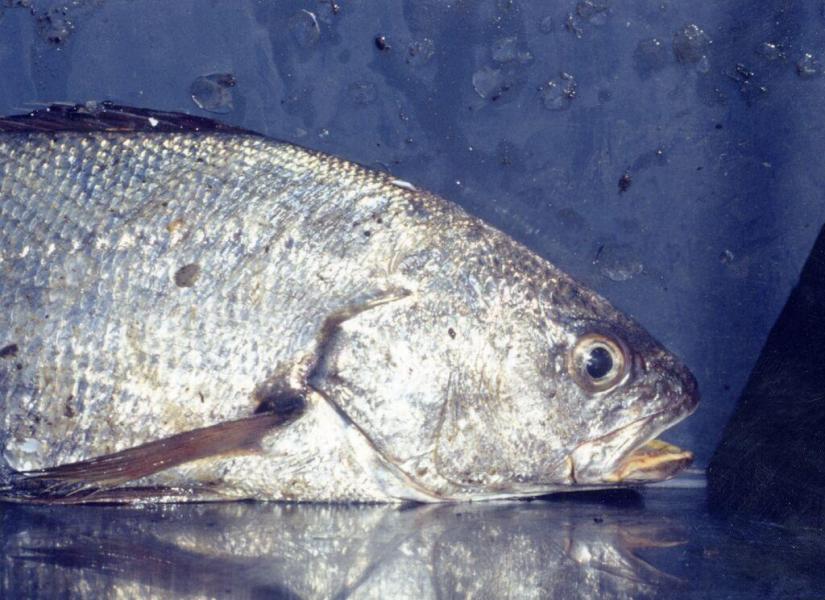 Argyrosomus regius. Maigre (meagre) is an Atlantic fish that can grow up to two metres long and weigh 40kg, commonly known as the croaker in Engish for the loud grunting sound it makes. It can be confused with the wreckfish (cernier), and as there has been some success in farming it, you may see it on menus.
Other names for it in English are jewfish, shade-fish, sowa, kir, corvina, salmon-bass or stone bass.
Dos de maigre on a menu sounds like the back of a skinny person, but is actually the fillet and best part of this fish.