Mendiants
decorated dark chocolate discs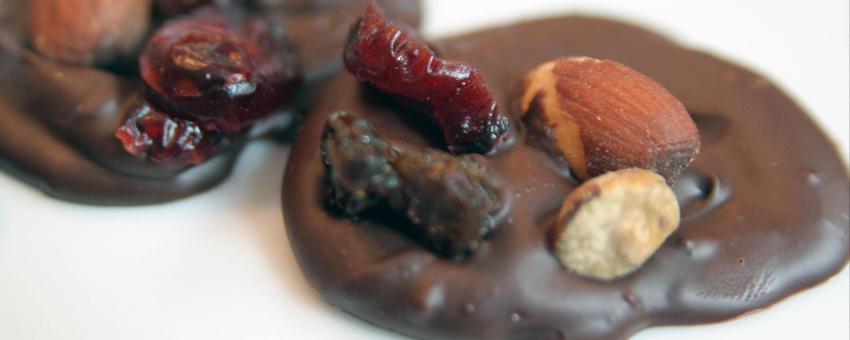 Named after the four mendicant orders of Catholic monks, these chocolate discs are decorated in colours to honour each order's habits: almonds for the white robed Dominicans, dried figs for the grey Franciscans, dried raisins for the purple Augustinians and hazelnuts for the brown Carmelites.
These days candied fruit peel, sprinkles etc often add a festive note to the old monkish colours.
Mendiants can also refer to the hazelnuts, figs, raisins and almonds served at Les Treize Desserts in Provence...or by extension, a mendiant can be any dessert or sweet that combines nuts, chocolate and dried fruit.