houmous
hummus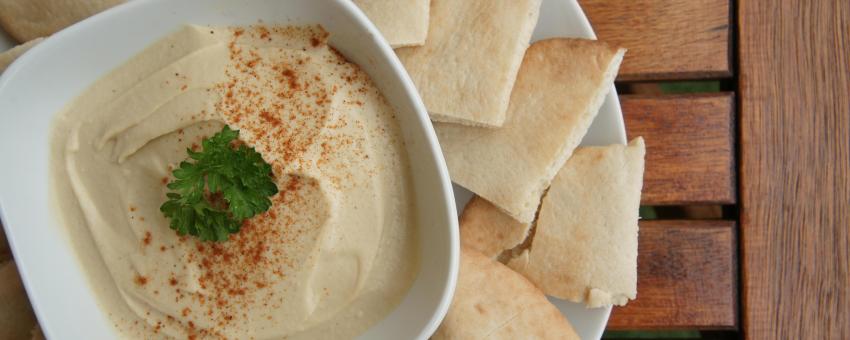 I'm not sure that the Académie has come up with an official spelling of hummus. I've seen hoummous or homos among others.
But it's very popular in France as a trempette (dip), although finding the tahini (usually the same as in English or sometimes crème de sésame) to make it at home usually means going to a speciality or health food shop.
Increasingly you can find little tub of ready-made hummus, alongside the Greek dips tzatziki (cucumbers and yogurt) and tarama (roe mixed with lemon and olive oil etc).