poutargue
salted tuna or mullet roe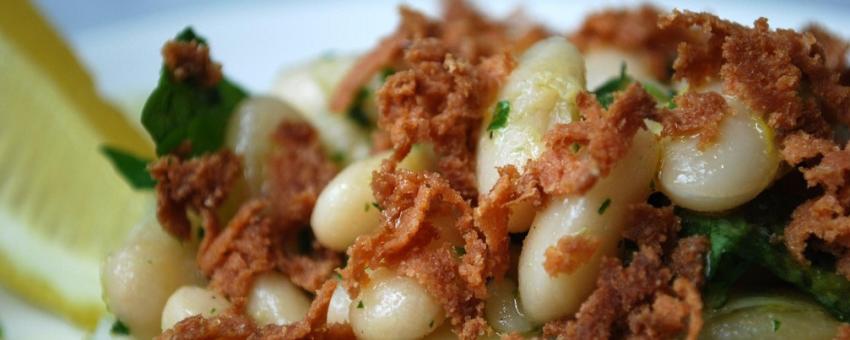 Also known as boutargue or bottarga, poutargue is made from the salted and dried eggs of the red tuna or flathead grey mullet (mulet cabot or mulet à grosse tête).
In June and July, the fish are caught and the rogue (the whole mature ovaries) are removed. These are steeped in salt water for two days to a week, then air dried and pressed between wooden boards, then threaded on cotton to dry in the sun for several months, before being sealed in melted beeswax.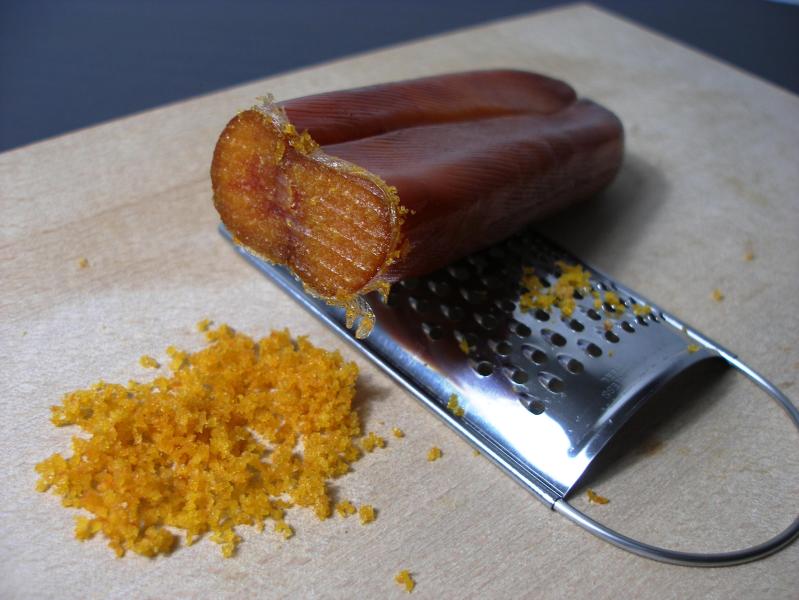 Poutargue is intensely flavoured (and expensive) and usually served grated on pasta or other dishes.