croquembouche
French wedding stalwart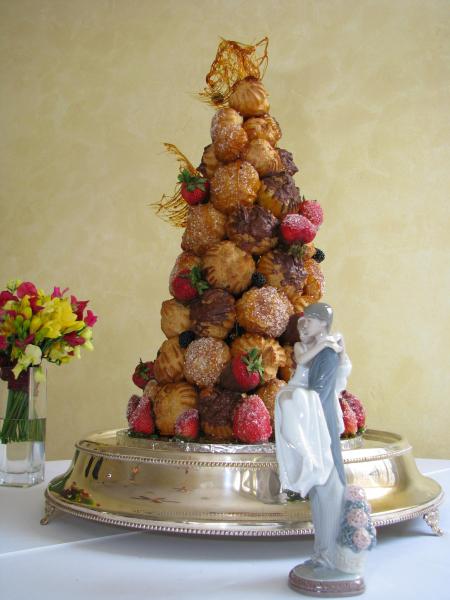 The croquembouche ('crunch in the mouth') is a traditional pastry tower served at French weddings; some call it a pièce montée.
It's made of chouquettes filled with chocolate or other cream, held together in a cone by threads of caramel that form a kind of net, decorated with pearl sugar, sprinkles, flowers and ribbons.
The more people you invite to the wedding, the taller the croquembouche!