boudin
black or white 'pudding'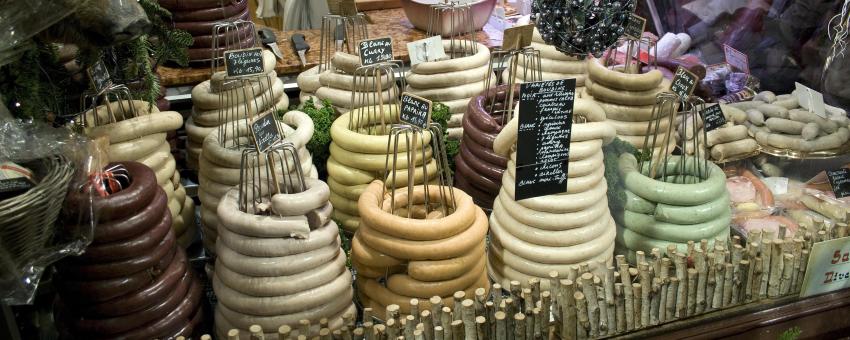 The Normans brought the word boudin or blood sausage to Britain, where it became 'pudding'. In France they make a lot of it, but not always with blood.
Boudin noir (or often just 'boudin'): black pudding made with pig's blood, pork and spices, and sometimes spirits. It is often cooked with apples. It's said to be the oldest charcuterie...first mentioned in Homer's Odyssey.
Boudin antillais: spicy boudin from the Caribbean
Boudin Basque: the Basques like it with plenty of onions, a pig's head, and piment d'Espelette.
Boudin Béarnais: a really big boudin that includes a chopped pig's head, lungs, throat and rind, all boiled in bouillon, along with vegetables and spices.