dinde
turkey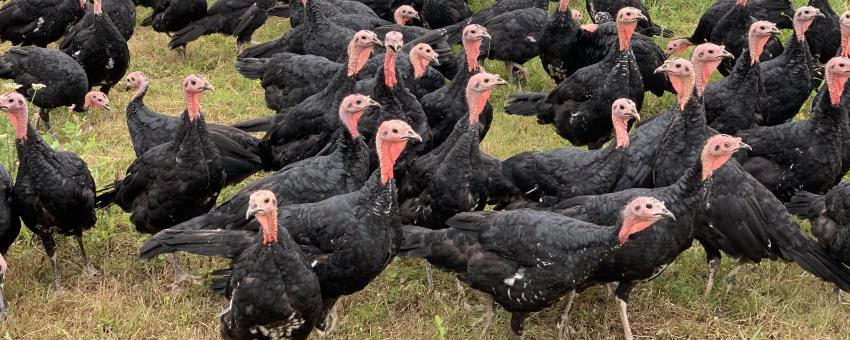 Dinde means Christmas in France. Although the country is the world's second largest producer of turkeys, you will be hard put to find a whole bird at any other time, unless you live in a region with a lot of American expats who order them in November for Thanksgiving.
Otherwise butchers offer blanc de dinde turkey breast, or escalope de dinde (sliced turkey breast), or jambe de dinde (turkey leg), and that's about it.
A male turkey is a dindon; a little one is a dindonneau. The classic dish for Christmas dinner (réveillon de Noël) is a roast turkey stuffed with chestnuts, dinde aux marrons.
A murky turkey history