morille
morel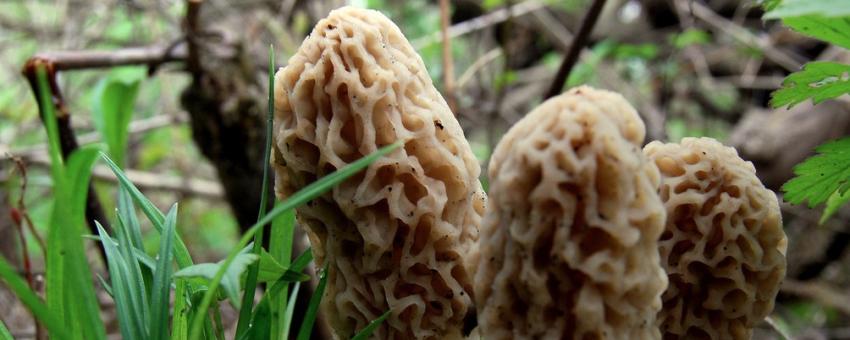 Morels (morilles) are the most delicious, hardest to find and expensive of spring mushrooms; if you're buying them, look for the darkest caps. If you can't find them, they are available dried in jars (morilles séchées) or sometimes frozen or preserved in oil.
As good as they are, make sure they are well cleaned (not easy!) and well cooked, as they are toxic when raw.
The French like to braise them in butter, with cream or Madeira.