menthe
mint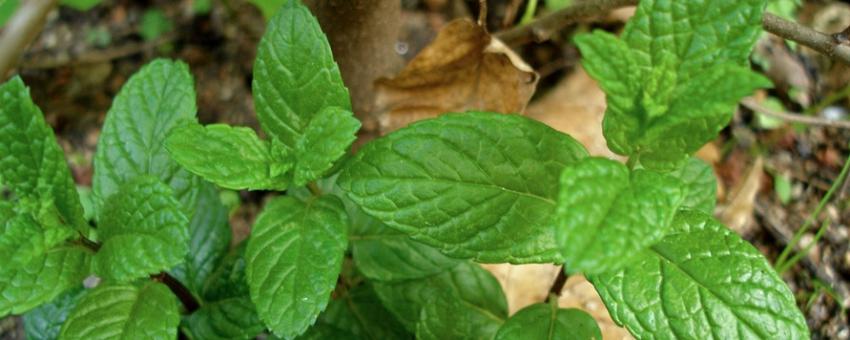 Mint, which grow well in France, is usually easy to find, especially spearmint, the common garden mint; menthe poivrée, peppermint, is also common, and sometimes you'll see menthe aquatique (also known as baume d'eau, baume de rivière, bonhomme de rivière, menthe rouge, menthe à grenouille or riolet) which is mostly used in essential oil.
Dried mint, however, is difficult to find.
Mint tea is a classic herbal tea; crème de menthe is a powerfully minty liqueur, the most famous of which is Get.