saucisson
dried sausage (usually)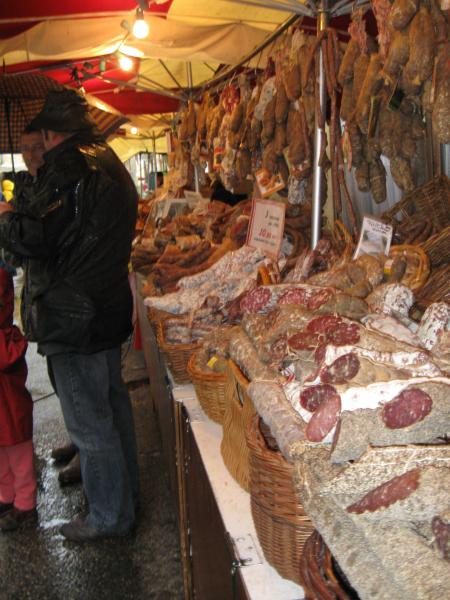 Saucissons (generally ready to eat saucisse sèche, or dried sausage) of various kinds are made throughout France, and include familiar friends like chorizo and salami. Some others are:
saucisson à l'ail: a fat garlic sausage made with pork, egg whites, fresh garlic and spices. Also known as saucisson de Paris or Paris-ail
saucisson d'âne: donkey meat sausauge... said to be speciality of Corsica but is really 80% pork and 20% donkey meat imported from South America. Most of the 'real' saucisson d'âne is made in the Ardèche.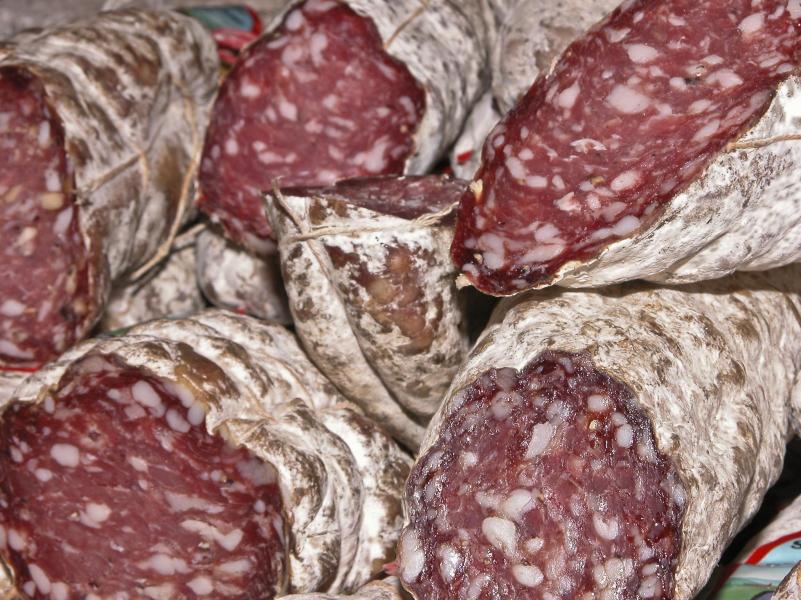 saucisson de l'Ardéche: meaty red minced pork and fat sausage, made according to an ancestoral recipe. It's one of the most popular dried sausages in France, rated IGP. It comes in six sizes, up the weighty Gros Chaudin.