omelette
a French classic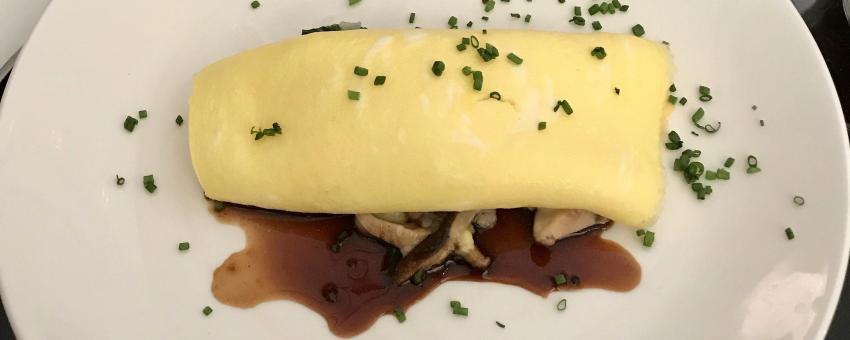 A French omelette, made of well-beaten eggs and cooked in butter, has a silky interior and isn't browned, and is folded into an almond or cylinder shape.
An omelette nature is a basic omelette. In a restaurant you may be asked if you want it baveuse (dribbly or runny), cuit or bien cuit (well done).
In Normandy, the omelette Vallée d'Auge is a sweet omelette filled with diced apples browned in butter and fresh cream, then flambéed with Calvados. An omelette norvégienne sounds like it should have smoked salmon in it, but it means baked Alaska!