truffe
truffle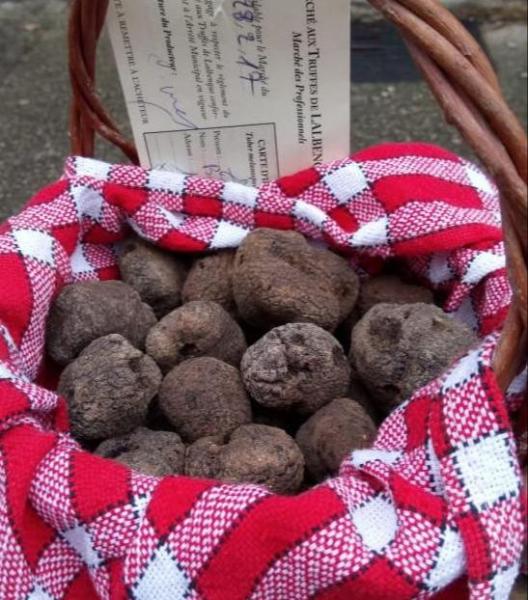 Tuber melanosporum, the highly aromatic truffe noire or black or Périgord truffle, is an obsession in the Lot where I live, where they harvest on average 20 to 30 percent of the national crop from mid December into March and sell them in Lalbenque, one of the biggest truffle markets in France.
Truffles are fiendishly picky about where they grow (in France, besides the Lot and Dordogne, they love Provence). The big news in truffle land is that as of 2021, after long years of trials or error French researchers have succeeded in producing fragrant truffes blanches, or white truffles (Tuber magnatum Pico)—the kind that Alba in Italy is famous for— which generally cost three times more than the black ones.
A third kind you may across is the summer truffle, truffe d'été (tuber aestivum), also known as the truffe de la Saint-Jean. Found between mid April and August, summer truffles are black on the outside and white in the centre; they are far less fragrant, but good for grating on dishes. They go especially well with fish.