datte
date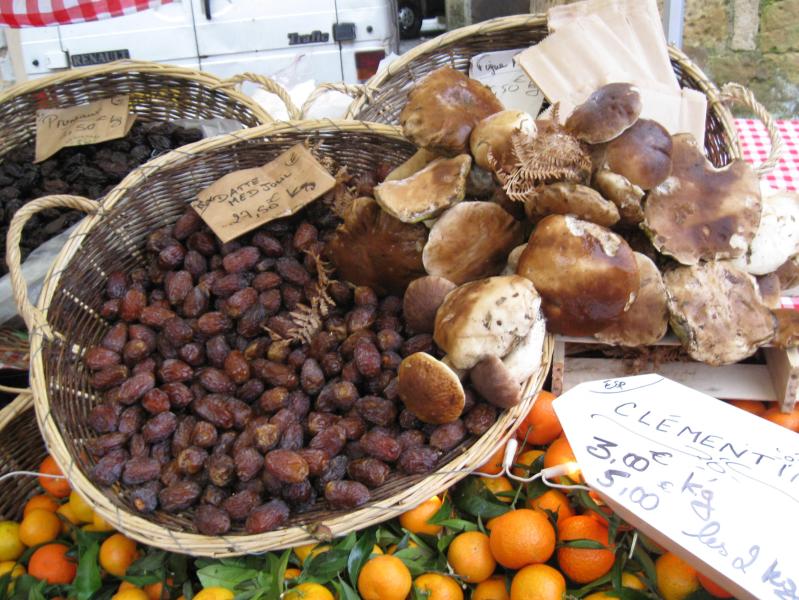 Dried dates (dattes) are always available in the supermarkets and are especially popular around Christmas. They figure in some tajines and are recommended as a cure for insomnia if eaten an hour before going to bed.
They grow in France, but only in a certain area near Avignon do they ripen sufficiently to be edible. Most of the ones available in the stores come from North Africa.
In memory of the Three Wise Men, dates are one of the Thirteen Desserts served at Christmas in Provence.