coing
quince

The coing (quince) is not as popular as it used to be, judging by the old trees along the edge of the fields that no one seems to care much about. Many grow in the eastern part of France. Ripe in late autumn, they are added to ratafia or made into jelly or quince paste (pâte de coing, often one of Les Treize Desserts served at Christmas in Provence).
Sometimes they are known as the poire de Cydonie or pomme de Cydon. Cydon (Kydonia) was the Minoan name for Chania, Crete, where the fruit was first recorded on Linear B tablets 4,000 years ago (kydonia is also the word for quince in Greek).
Quince sweets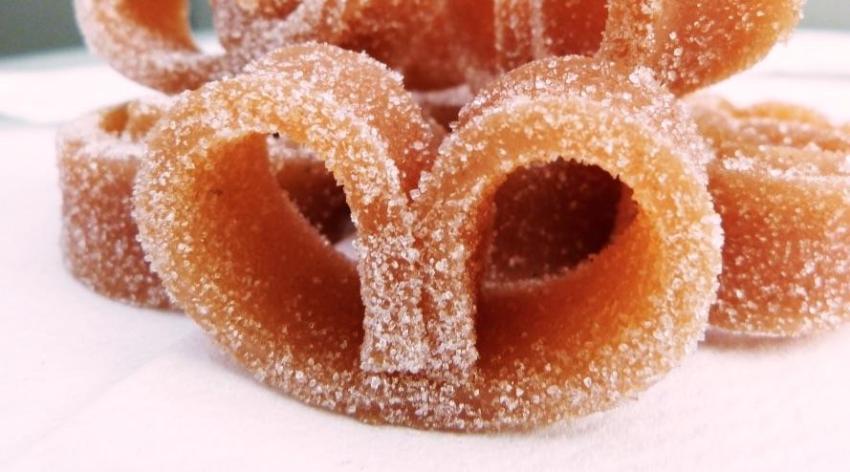 In the 16th century in Baume-les-Dames near Besançon, a dispute over funds between the abbess and the bishop became so heated that she threatened to hit him over the head with a cross (and some versions of the story say that she actually did!).