agrumes
citrus fruits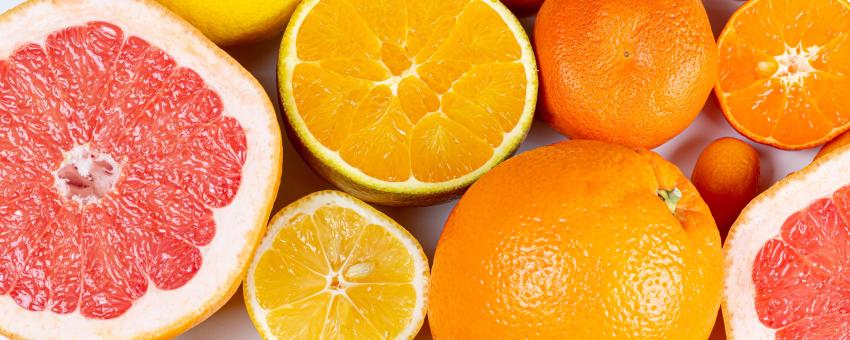 The word agrumes, or citrus fruits, is derived from medieval Latin acrumen, bitter tasting.
Some scholars in the Renaissance tried to claim that agrumes should be called hespérides after the garden of the Hesperides in Greek myth, west beyond the sunset, where Heracles went to seek the 'golden apples' as one of his Twelve Labours. Surely, thought the scholars, the big guy found oranges.
But the odds of them really have been oranges aren't good: citrus fruits only came to Europe from their native southeast Asia in the 4th century BC with the army of Alexander the Great. Others have proposed peaches or even bananas. I guess we'll never know although one of them sure caused a heap load of trouble when Paris awarded it to Aphrodite in the world's first recorded beauty contest.