café liégeois
coffee with coffee ice cream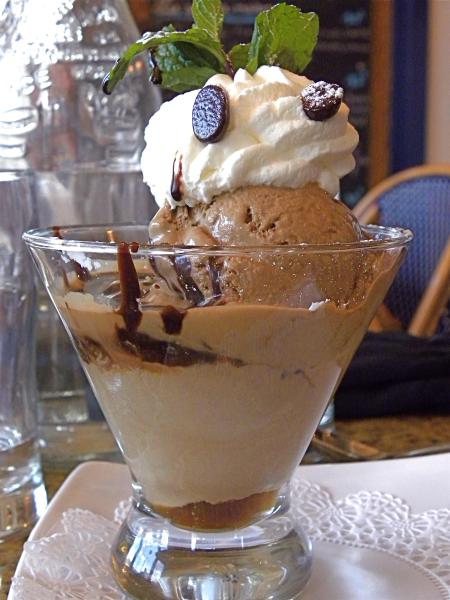 This French dessert was originally called café viennois, but renamed after the Belgian city of Liége during the First World War, when the Liégeois put up a stiff resistance to the invading Germans and Austrians, and gave France more time to prepare for the coming onslaught.
It's made with sweet cold coffee, coffee ice cream (or coffee and vanilla ice cream) and chantilly, with roasted coffee beans or chocolate bits for decorations.
A chocolat liégeois replaces the coffee ice cream with chocolate.