fond de volaille
chicken stock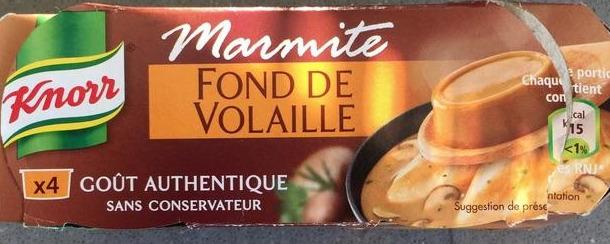 In a fond de volaille, as in a fond de veau, poultry bones and vegetables are browned in the oven before being boiled into a stock, which gives the resulting sauce a more intense colour and flavour.
A fond blanc de volaille (made without the roasting) is less intense and brown.
Most people tend to buy it ready-made, in powder or as a thick liquid in little pots (marmites).
There are recipes that specifically ask for duck stock, fond de canard, or guinea fowl stock, fond de pintade, but those you'll have to make yourself.