sauce tomate
one of the five 'mother sauces'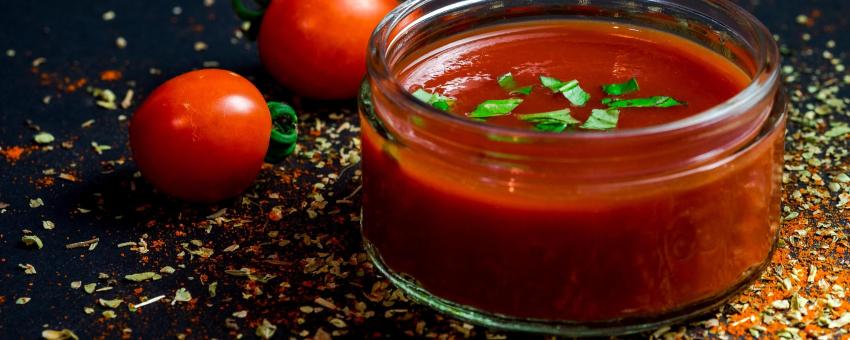 The base for numerous dishes, sauce tomate isn't ketchup, or what many of us call tomato sauce at home. French style, it's a rich creamy sauce made with cured ham or salt pork and mirepoix sautéed in butter or olive oil; with garlic, thyme, whole tomatoes and a bay leaf, simmered for at least two hours.
Traditionalists go even further and start a sauce tomate with roux.
A plain tomato sauce or puréed tomatoes is a coulis de tomate.