sauce robert
brown mustard sauce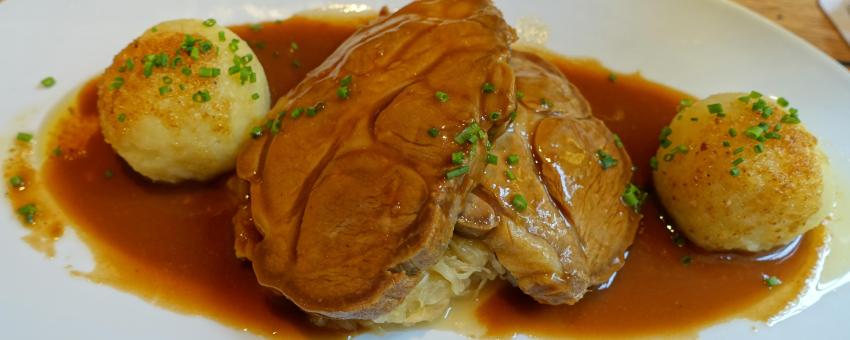 Sauce robert is, along with rémoulade, one of the oldest described French sauces. Rabelais was the first, but its most famous mention is in Charles Perrault's story of Sleeping Beauty when the ogress asked her chef to prepare Snow White and her children for her dinner à la sauce Robert.
These days is often served with grilled pork instead of Snow White.
The recipe asks for chopped onions cooked in butter, a reduction of white wine, pepper, and demi-glace finished with mustard.
Sauce charcutière is sauce Robert with cornichons.