croque monsieur
the ultimate ham and cheese sandwich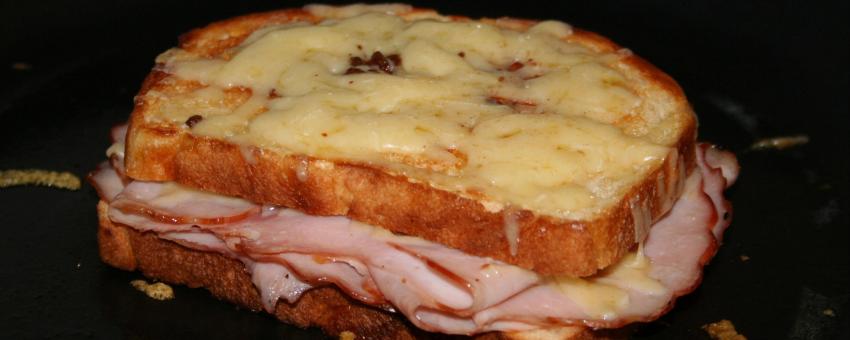 In 1910 the first croque monsieur ('Mr Crunchy') was made in a bar in Paris, and it was so popular that it wasn't long before other bars across the city were offering the snack. The recipe calls for two buttered slices of bread, crust trimmed. Insert thin slices of ham and Gruyère (or Emmental or Comté) and grill, then top the bread with grated cheese and put it under the grill again until it melts.
A more elaborate version calls for the sandwich to be covered with cheesy béchamel sauce.
A croque monsieur topped with a poached or fried egg is a croque madame or a croque-à-cheval; a vegetarian version with cheese, cucumber, lettuce and chives is a croque mademoiselle.