lard
bacon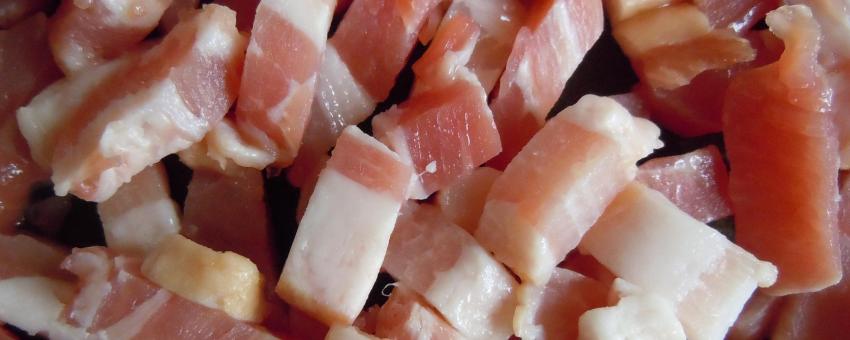 Smoked or salted bacon or pork belly (poitrine). If you want lard (pure pork fat) look for saindoux.
Lardons are diced bits (dés) ready to pop into a quiche Lorraine, fougasse or tartiflette or a dozen other recipes.
However, if you want slices to make a BLT you need poitrine fumée tranchée, especially fines tranches, thin slices.