poire Williams
Williams' bon chrétien or Bartlett pear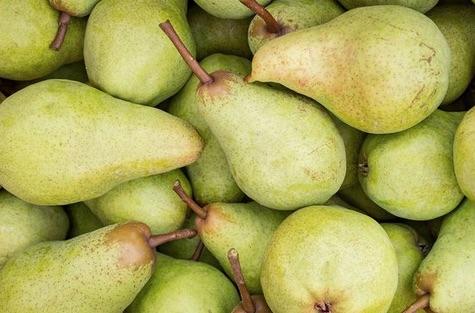 The most commonly grown European pear, poire Williams can be red or green; many, like so many other pears, grow exceptionally well in Anjou.
The pears were originally called bon chrétien or 'Good Christian' after St Francis de Paule was summoned by Louis XI on his deathbed in the hopes of a cure. The saint offered the king a pear tree seed from his native Calabria with instructions on how to plant it and care for it. They didn't save the king but the pears were later planted by a later Louis in the gardens of Versailles.
In England they took the name of a gardener named Williams and in the USA they took the name of a certain Bartlett.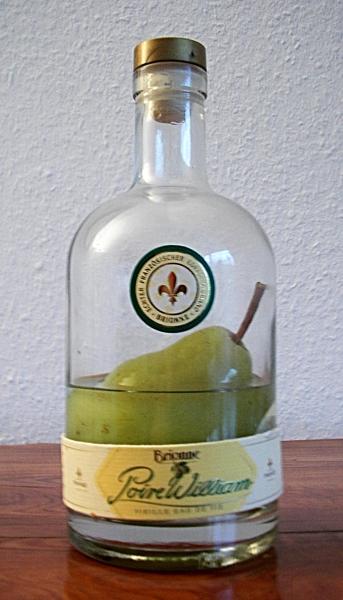 The pears go into sorbets and a popular eau-de-vie, which often features a whole pear in the bottle (a prisonnière) which is captured by attaching bottles around the very young fruit so it grows inside the bottle until ripe, before the eau-de-vie is added.
Poire Williams is also an ingredient in Belle de Brillet cognac.