pieds de porc
trotters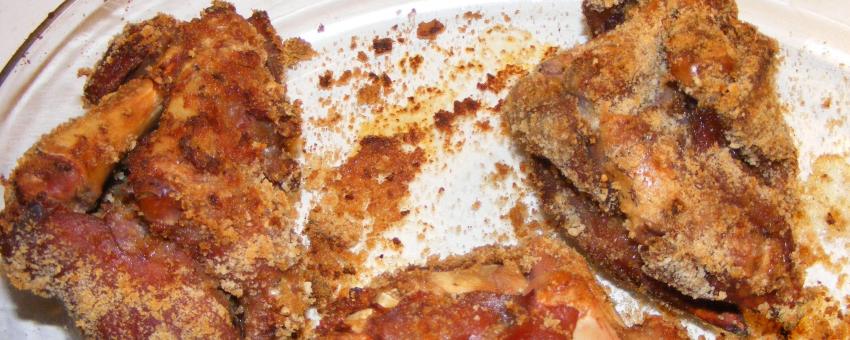 Most regions of France have recipes for trotters, but the pieds de porc à la Sainte-Menehould—cleaned and salted for 12 hours, then boiled for nine hours until they become meltingly soft, then breaded and fried, often served with chopped onions cooked in butter—twice entered French history when partaken by kings.
The first time: in 1459, when Charles VII stopped off at Sainte-Menehould and was recorded loving the dish.
The second time: during the French Revolution, when Louis XVI, Marie-Antoinette and their son were trying to escape to Austria, Louis just had to stop and try the famous trotters as well. As fate would have it, someone at the inn recognized him from his face on a coin, and the chase was on.
Imprisoned in the temple, Louis was allowed to keep three servants and thirteen officiers de bouche (cooks); every day they prepared three potages, four entrées, three roasts, four entremets, pastries, jams and fruits, along with the finest wines.
For his last meal the king enjoyed a pan-fried chicken, pastries, boiled beef wih puréed turnips, followed by two chicken wings, vegetables, wine cut with water, a slice of génoise and a glass of Malaga wine, and went to the guillotine serenely with a full belly.