pommes duchesse
Duchess potatoes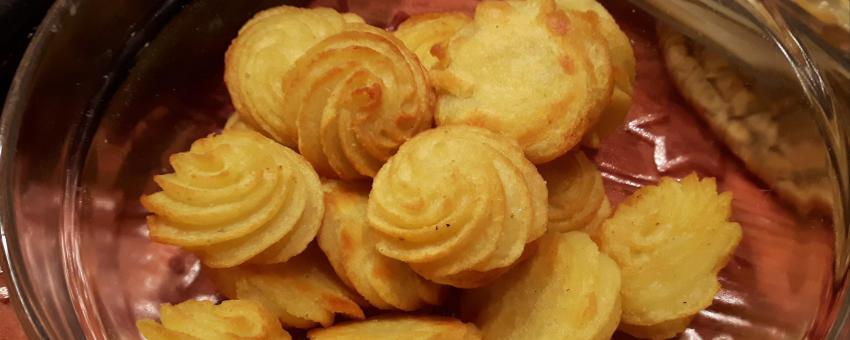 After this recipe first appeared in the mid 18th century, anything with potatoes and egg yolks became à la duchesse, although who exactly the original spud-loving duchess might have been is unknown.
Or perhaps it was thought that a duchess would insist on having her mash mixed with an egg yolk and nutmeg, then piped through a pastry bag (poche à douille) into pretty little swirls, covered with melted butter and baked until golden.
If you pipe them in an almond shape and cover them in slivered almonds, you have pommes amandine. Add a brunoise of black truffles and you have pommes Berny or croquettes périgourdine.
If you don't want to do all that, you can buy them frozen and ready to pop in the oven.