vin de paille
straw wine
Also known as vin paillé, straw wine is a sweet high alcohol wine made from grapes that have been dried to concentrate their juice (passerillage). In the old days this was done on beds of dry straw, although today most vignerons hang the bunches in airy sheds or attics.
Vin paillé de Beaumont-du-Ventoux: made from Grenache and Clairette grapes dried in special wooden cages exposed to the mistral wind, it's the wine often often drunk with the Les Treize Desserts of a Provençal Christmas, or with dried cakes, desserts and melons.
Vin de paille de Corrèze: made since Roman times and nicknamed the 'honey of the Muses'. Grapes used are Cabernet Franc, Cabernet Sauvignon, Chardonnay, Merlot and Sauvignon; it's a good aperitif wine.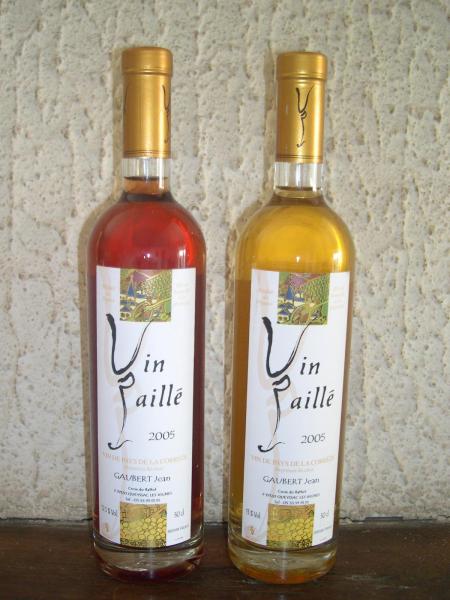 Vin de paille du Jura: made from Savagnin, Chardonnay, Trousseau or Poulsard grapes that are suspended from the beams to dry. Good with foie gras and chocolate desserts.
Vin de paille de Tain l'Hermitage: a very small growing area in the Drôme, using Marsanne and Roussanne grapes.