potjevleesch
potted meats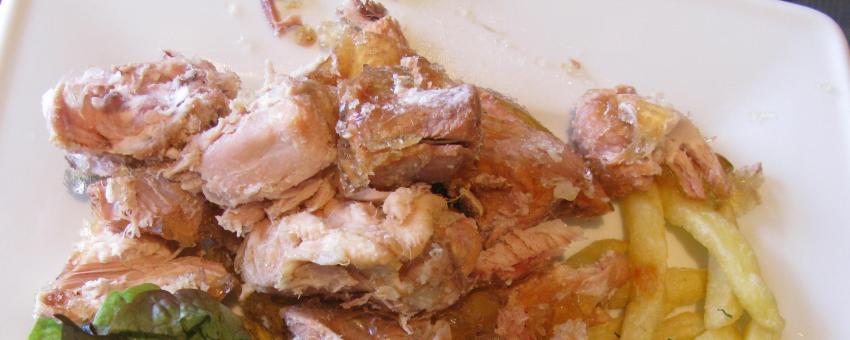 Potjevleesch ('meat in a little pot') is a classic dish of French Flanders, dating back to the Middle Ages. They say the poor fishermen of Dunkirk invented it, using the chickens they raised and the rabbits they caught on the dunes.
A mix of meats—rabbit, chicken, veal and pork—are slow cooked for hours with sliced onions, salt, pepper, thyme and bay leaves and a bit of vinegar. They are then chilled, preserved in the meats' natural gelatine, and served cold accompanied by hot frites (to melt the gelatime) or pommes dunkerquoises (potatoes cut in quarters, parboiled then fried).
It looks a bit like fromage de tête but doesn't contain offal.
Also spelled potjevlees, pot'je vleesch or potjevleisch.