confiture de lait
caramelized milk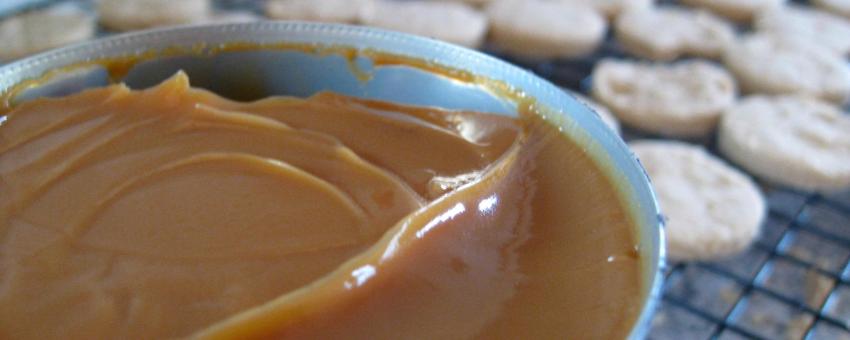 According to legend, confiture de lait was accidently invented by a cook in Napoleon's army. At that time, soldiers were given a bowl of sweeted milk as part of their morning rations. During a battle, the cook was distracted and the milk and sugar continued to simmer away, until voilà, confiture de lait was born.
Known as dulce de leche in Latin America (where it's a big favourite), in France people often call it Raffolait, the brand name of the biggest maker of confiture de lait; they also make gourmet versions such as confiture de lait à la fleur de sel de Guérande.
People use it as a filling for crêpes, waffles and other desserts.