galette des rois
Kings' cake for a French Epiphany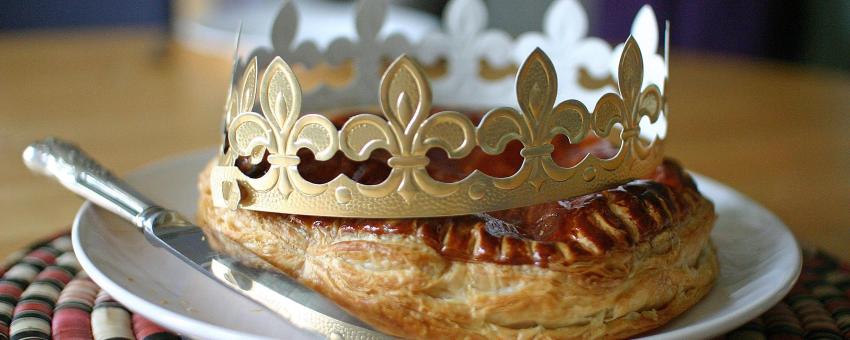 Around New Year's, French bakeries and supermarkets start to offer the Kings' Cake, the galette des rois, a round puff pastry usually filled with frangipane. They are traditionally eaten on Epiphany (6 January), but everyone likes them so much they are available until the end of the month—coinciding with the big January sales.
Among regional variations, there's the Provençal version: an orange blossom brioche, covered with sugar and candied fruits, which represent the gems of a king's crown.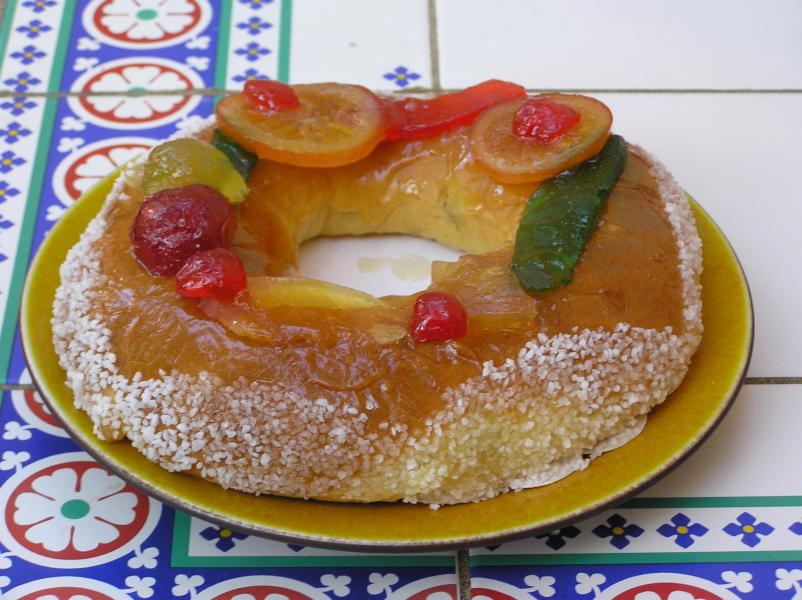 Baked inside the galette is a fève (a ceramic 'bean' that can be anything from a tiny figure of Elvis or a Smurf to a figure from a Christmas crèche). You also get a golden paper crown to crown whoever finds the fève in their slice of galette.
In some families, to prevent cheating, the youngest member hides under the table and says who should get each slice. However, some 68 per cent of those asked in a survey confessed to rigging the odds in favour of a child.