conversation
A literary pastry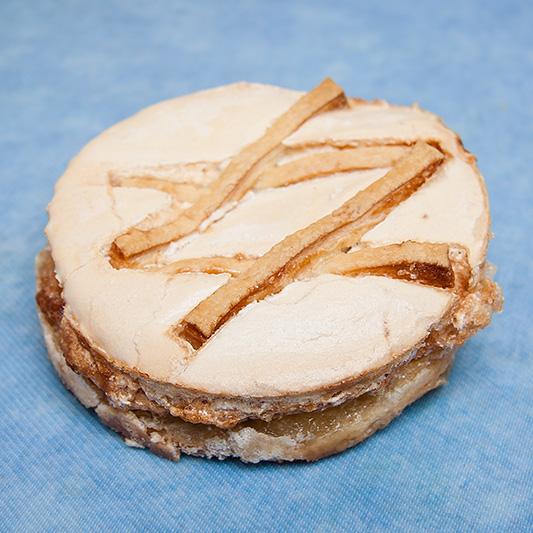 A conversation is a classic of French pastry-dom. It's a mini sandwich made of pâte feuilletée, filled with frangipane or an almond pastry cream, iced with glace royale (powdered sugar and egg whites) and decorated with lattices of pastry.
It was created after the publication in 1774 of Madame d'Epinay's Les conversations d'Emilie. Emilie was Mme d'Epinay's granddaughter, and the book descibes how she educated the little girl to be curious about the world and its nature, botany, mythology and history. Madame d'Epinay spent several hours a day with Emilie and wrote down their conversations, hoping to inspire other mothers and grandmothers to do the same with their girls, at a time when female education was hardly a given.
The book was such a success when it came out that a new pastry was invented in its honour.