gratte-cul
rose hips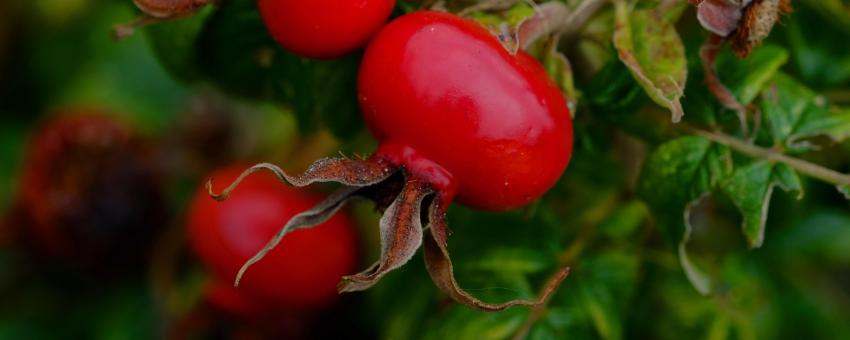 Gratte-cul ('ass scratcher') is the common name for rose hips, the 'false fruit' of the eglantine, because of its 'hairs'. They can be used as an itching powder and by herbalists, who mix them with honey as a cure for round worms. But the hairs need to be removed before eating.
In polite company, rose hips are called cynorhodon (or cynorrhodon), from the Greek kynorhodon, or 'dog rose', dating from the time when the root of wild rose was believed, incorrectly, to cure rabies. Rose hips, however, are rich in antioxidants and beneficial for some skin conditions.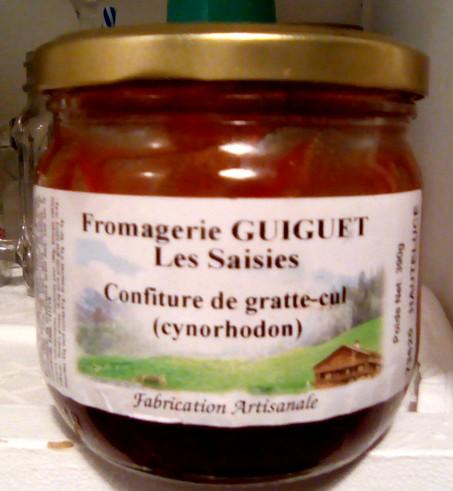 In rhe Aveyron. the département of confiture de gratte-cul, it is also called confiture de quina.

It's also made into an eau-de-vie in Fougerolles in the Haute-Saône.