poulet Marengo
Napoleon's victory dish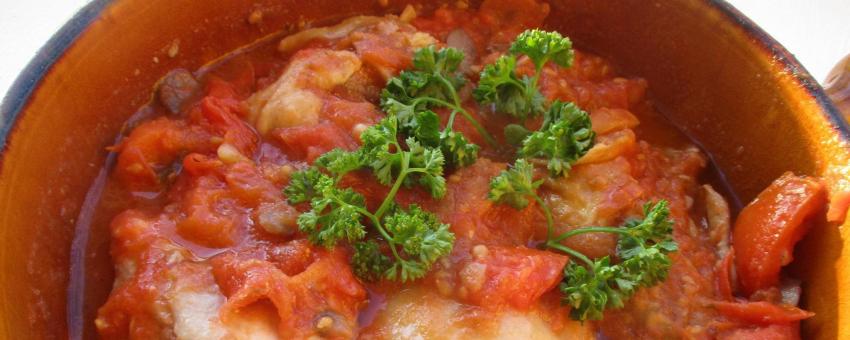 The feisty, belligerent cockeral the national symbol of France, and two of the country's most famous dishes, coq au vin and poulet Marengo were said to have been created when the country was at war.
The story goes that after Napoleon's victory over the Austrians at Marengo in Italy, on 14 June 1800, the French supply wagons were miles away, so his personal chef Dunand put together a new dish with what he could find—a chicken, garlic, crayfish, a fried egg and parsley (the presence of tomatoes, now considered essential to the dish, is doubtful).
Napoleon not only liked the dish, but asked that poulet Marengo be served to him after every victory. When Dunand tried to improve the recipe with wine and mushrooms, Napoleon was too superstitious to eat it. Only the original would keep him from defeat. Or so he believed.
Today most recipes for the dish include tomatoes as well white wine, Cognac, garlic, onions and mushrooms—but not the original crayfish and fried egg.