fava
φάβα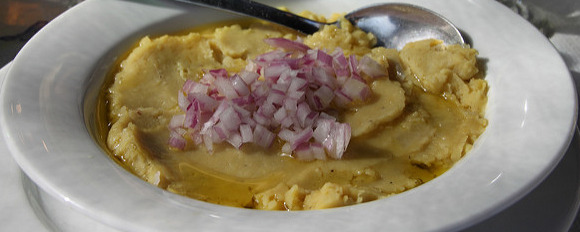 Yellow split pea (Lathyrus Clymenum L.), not to be confused with fava or broad beans, which are koukia.
Their name is synonymous with the popular puréed dip: boiled until soft, then blended with red onions, garlic, green onions and olive oil.
Santorini's fava beans, grown since Minoan times, are famous for being tender and sweet, and are designated PDO (POP).