fasolia
φασόλια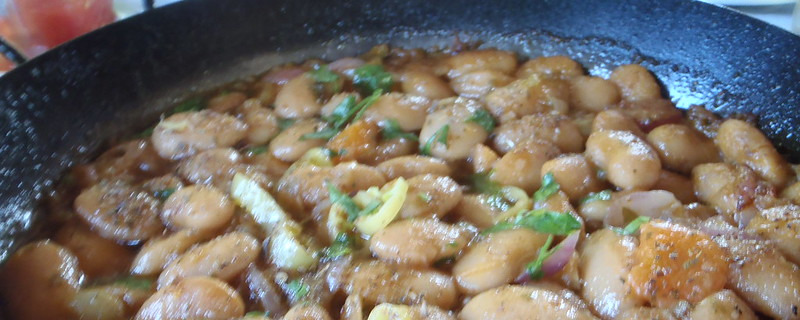 Beans. They are the star ingredient of φασολάδα (fasolada), Greek bean soup, the ultimate homey comfort food, made with onions, carrots, olive oil and vinegar (on Ikaria they also use fennel, tomatoes, and dill).
Big white butter beans are gigantes; broad beans are koukia; French or green beans are fasolakia.
Other beans are:
αμπελοφάσουλο (abelofasoulo): string beans
φασόλι Λίμα (fasoli lima): Lima beans
φασόλια μαυρομάτικα (fasolia mavrommatika): black-eyed peas, often cooked with spinach. Also see louvia
φασόλι σόγιας (fasoli soyias): soy beans
φύτρες φασολιών (fytres fasolion): bean sprouts
κόκκινο φασόλι (kokkino fasoli): red bean
μαύρο φασόλι (mavro fasoli): black bean
μπορλωτά φασόλια (borlota fasolia): borlotti beans
νεφροφάσολα (nefrofasola): kidney beans
ροβίτσα (rovitsa): mung bean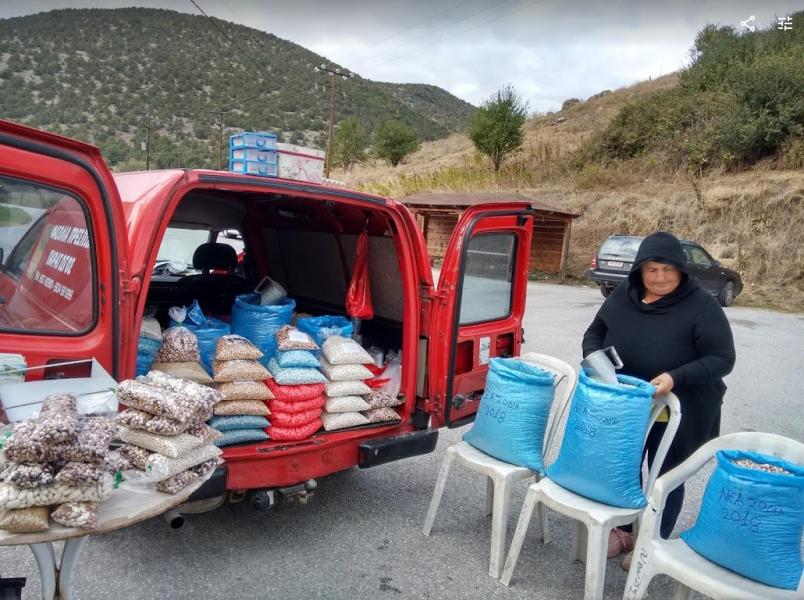 Itinerant bean seller by the Prespa Lakes
The best beans in Greece are grown along the shores of Little Prespa Lake in Western Macedonia.